Dialogue 9: Asian Centric Sustainable Finance in Mitigating Climate
26nov10:30 am11:15 amDialogue 9: Asian Centric Sustainable Finance in Mitigating Climate
Event Details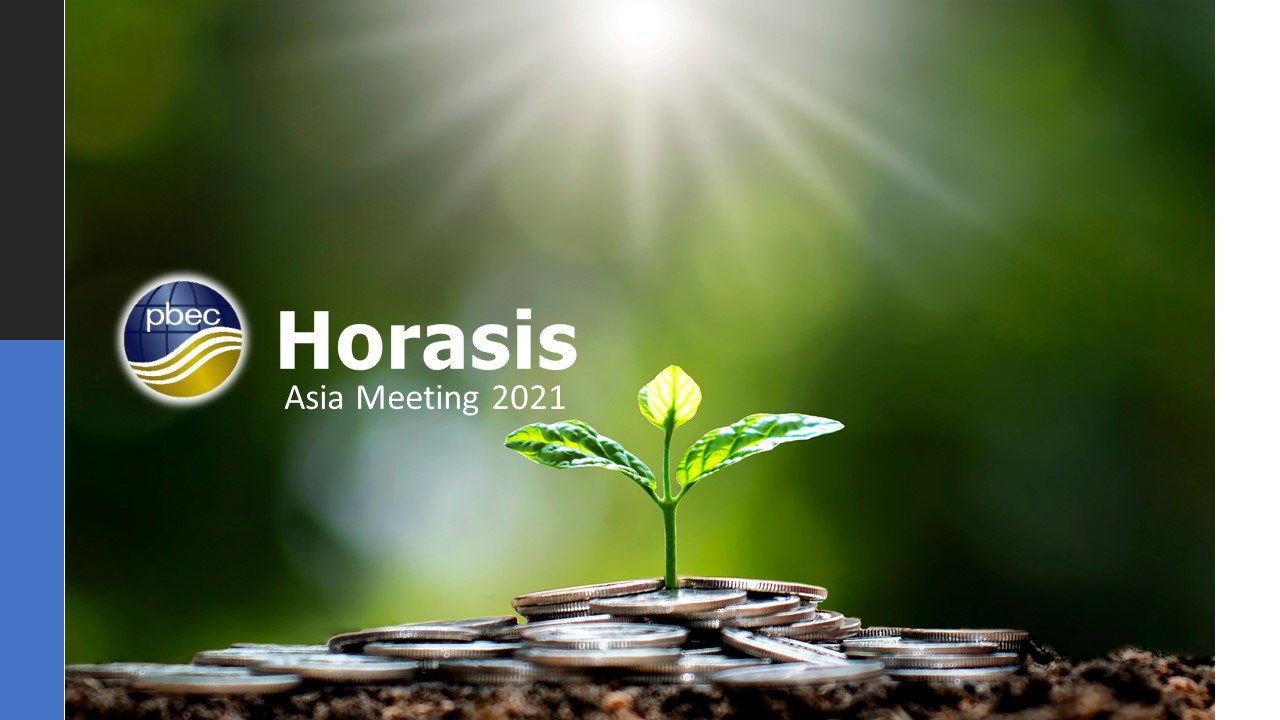 Horasis delegate fee: EUR€ 195
The annual Horasis Asia Meeting is Asia's premier gathering of the region's most senior leaders from business and government. PBEC is an official supporting co-organiser. The meeting is poised to be the ideal platform to explore and advance regional cooperation, impact investing and sustainable growth. 400 of the foremost business and political leaders from Asia and the world will gather to overcome the profound economic, political and social disruptions caused by COVID-19. Delegates will have an opportunity to interact with key political and business leaders to jointly develop solutions for dealing with the current crisis and shaping a durable economic system for Asia's post-COVID future. With this meeting, Horasis together with its partners offers the conceptual backbone and action platform to advance Asia's recovery – envisioning and implementing novel business models, new political cooperation and deep social cohesion.
Dialogue 9: Asian Centric Sustainable Finance in Mitigating Climate Change- Part of the Horasis Asia Meeting Virtual Summit 2021 Agenda
Friday 26th November 2021
TIME: 10.30-11.15 Singapore/Hong Kong time
WHERE: Horasis Asia Meeting 2021 – Registration link and delegate payment: Click here to register
The UN says greater emphasis should be placed on de-carbonizing heavy industry and incentivising SME's to follow suit. Rapidly developing Asian nations must meet their UN commitments while allocating funding to reboot their economies post COVID. How will Asian governments, investors and the banking sector approach the novelty of 'green investment'?  How will they support innovation for a green transformation?  What are the stumbling blocks?
CHAIR
Michael Walsh CEO PBEC- Pacific Basin Economic Council International Secretariat (Hong Kong, SAR, China)
SPEAKERS
King Au – Executive Director Financial Services Development Council Hong Kong (Government appointment) & The University of Hong Kong Adjunct Professor, Faculty of Finance (Hong Kong, SAR, China)
Kim-See Lim– Regional Director East Asia and the Pacific IFC – International Finance Corporation – the private sector investment arm of the World Bank (APAC) (Hong Kong SAR, China)
Satoshi Ikeda – Chief Sustainable Officer FSA- Financial Services Agency of Japan (Tokyo, Japan)
Sung-hyun Park – Chief Strategy & Sustainability Officer Shinhan Financial Group & UNEP-FI Global Steering Committee appointed 2021-23 for Asia Pacific Banking (Seoul, South Korea)
Steven Beck Head of Trade and Supply Chain Finance, Asian Development Bank (Manila, Philippines)
Virtual Event Details
RUN
Event has already taken place!
Time

(Friday) 10:30 am - 11:15 am