PBEC Associated Grand Bauhinia Medal (GBM) Winners 2022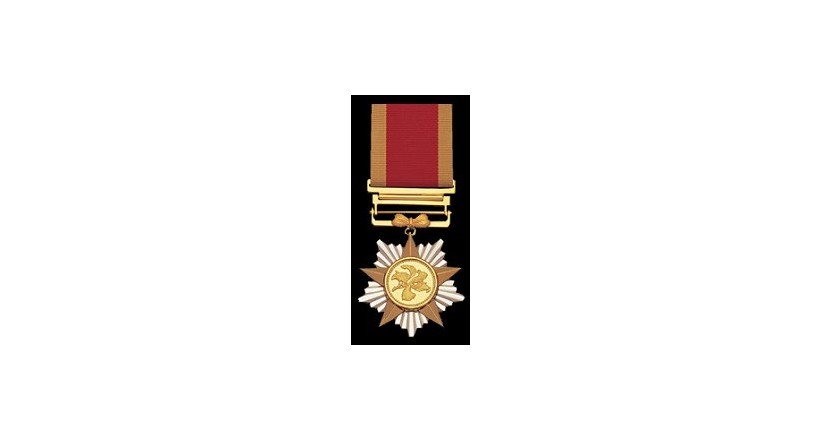 Dr WONG Ying-wai, Wilfred, GBS, JP
Dr WONG is awarded GBM for his distinguished public service, particularly his tremendous contributions to the development of arts and culture, and the creative industry in Hong Kong. As the Chairman of the Hong Kong Arts and Development Council (HKADC) since 2011, Dr WONG has steered the HKADC in introducing arts spaces to meet the demand of arts practitioners, reforming the grants schemes, and bringing Hong Kong's artists and arts groups to the international platform through cultural exchange programmes, thereby enhancing Hong Kong's position as a cultural hub in the region. In addition, in his capacity as the Chairman of the Film Development Council since 2019, Dr WONG is dedicated to promoting the sustained development of the local film industry and cultivating film literacy. Dr. Wong is the Emeritus Chairman of PBEC and serves as its board member.
Dr LAM Kin-ngok, Peter, GBS Dr LAM is awarded GBM in recognition of his exemplary contributions to Hong Kong's trade, business and tourism development. Since 2019, under Dr LAM's chairmanship, the Hong Kong Trade Development Council (HKTDC) has enhanced its support to local enterprises in grasping opportunities in the Mainland and overseas. Dr LAM is also committed to advancing the participation of the business and professional community in the Belt and Road Initiative. Amidst the outbreak of COVID-19, Dr LAM has led the HKTDC to successfully adopt innovative and effective ways in enabling Hong Kong companies to continue doing business globally under the travelling restrictions. During his tenure as the Chairman of the Hong Kong Tourism Board from 2013 to 2019, Dr LAM has proven success in promoting Hong Kong as a premier tourist destination. Dr. Lam has been a long-term supporter of PBEC and appointed PBEC to the Belt and Road Committee back in 2019.
PBEC Associated Silver Bauhinia Star (SBS) Winners 2022
Mr John Robert SLOSAR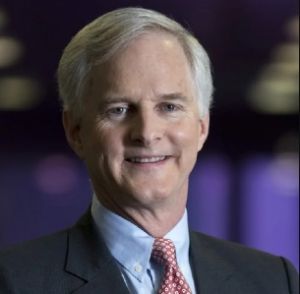 Mr SLOSAR is awarded SBS in recognition of his remarkable contributions in the business and trade development in Hong Kong. As a prominent business leader, a member of the Hong Kong Trade Development Council, as well as the former Chairman of the Hong Kong-United States Business Council, Mr SLOSAR has contributed significantly to the development of Hong Kong's trade with the United States and promotion of Hong Kong as a platform for doing business with the Mainland and throughout Asia. John was Swire Group's Chief representative at PBEC for several years until 2019 and continues his support in a personal capacity since stepping down as Chairman of Cathay Pacific in 2019.
Miss Siobhan Bernadette HAUGHEY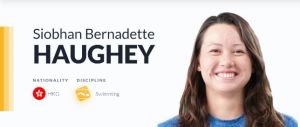 Miss HAUGHEY is awarded SBS in recognition of her outstanding achievements in various international sports competitions. As an elite swimming athlete, Miss HAUGHEY clinched two silver medals in the Women's 100m and 200m Freestyle events at the 2020 Tokyo Olympic Games and set a new Asian record in both events. This is also the first time that Hong Kong won a swimming medal at the Olympic Games. Siobhan has been a wonderful inspiration especially for Hong Kong during the most difficult of periods due to the covid pandemic. She was watched by millions and is the Grandniece of Former Irish Taoiseach Charles Haughey who attended several PBEC IAGM conferences whilst he was President of Ireland. Siobhan is a big advocate of climate action in her spare time and supports the efforts of NGO organisations like PBEC in advocating for decarbonising supply chains and trade in general.
PBEC Associated Bronze Bauhinia Star (BBS) Winners 2022
Mr Peter William BURNETT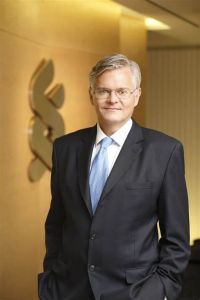 Mr BURNETT is awarded BBS in recognition of his notable contributions to the development of the business community in Hong Kong, and the strengthening of bilateral trade and economic relationship between Hong Kong and the United Kingdom. Over the years, he has supported the business community in exploring new opportunities, in particular those arising from the Belt and Road Initiative and the Guangdong-Hong Kong-Macao Greater Bay Area. He also provides constructive contributions to the development of the Government's external communications strategy. Peter is a also a friend of PBEC's. He assists APEC HK Business Advisory Council Members and shares his observations and insights with PBEC members and our Chairman on regular intervals.
PBEC Associated Justices of the Peace Appointments Pursuant to section 3(1)(b) of the Justices of the Peace Ordinance, the following persons have been appointed to be Justices of the Peace, with effect from July 27, 2022:
Dr. LAM, Lee George., B.B.S.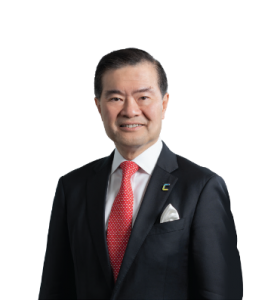 George is active in public services in the Mainland China and Hong Kong SAR. He is currently a Member of the Jilin Province Committee of the Chinese People's Political Consultative Conference (CPPCC) and was formerly a specially invited Member of the Zhejiang Province Committee of the CPPCC. He is a member of the Committee on Innovation, Technology and Re-Industrialization of the Government of the Hong Kong SAR and the Hong Kong Trade Development Council Belt and Road Committee.
George is also engaged in many professional organisations. He is a honorary Advisor to Hong Kong Business Angel Network, Special Advisor to the Asia Pacific Real Estates Association, a member of the Court of City University of Hong Kong, Honorary Chairman – Asia Pacific of CMA Australia, President of Hong Kong-ASEAN Economic Cooperation Foundation, and Chairman of the Business Advisory Council of the United Nations Economic and Social Commission for Asia and the Pacific. George is the current Vice Chairman & Board member of Pacific Basin Economic Council and we are honoured to congratulate him on his latest accolade.
Ms. HUEN Wai-yi, Mary
Mary was appointed Chief Executive Officer (CEO) for Hong Kong in March 2017, and took on an expanded role as Cluster CEO for Hong Kong, Taiwan and Macau in January 2021.  She joined the Group's Management Team in December 2021.  She sits on the board of Standard Chartered Bank (Hong Kong) Limited and is chairperson of Mox Bank Limited since its inception.
Mary has over 30 years of experience in business management and banking services. Since joining the bank in 1991, she has held various key positions across balance sheet product management, wealth management and distribution. Prior to her current role, Mary was Regional Head of Retail Banking, Greater China & North Asia, and the Head of Retail Banking, Hong Kong.
Mary is the chairperson of the Hong Kong Association of Banks, a member of the Banking Advisory Committee of the Hong Kong Monetary Authority, the Financial Infrastructure and Market Development Sub-Committee and the Currency Board Sub-Committee under the Exchange Fund Advisory Committee. She is also a representative of Hong Kong, China to the Asia-Pacific Economic Cooperation (APEC) Business Advisory Council, the chairperson of the Hong Kong Trade Development Council Financial Services Advisory Committee and the Asian Financial Forum Steering Committee, a board member of the Hong Kong Tourism Board and Hospital Authority. Mary is also a supporter of PBEC's advocacy work on Trade and commence across APAC and from time to time shares her wonderful insights and economic outlook with PBEC Board of Directors.
The Pacific Basin Economic Council Secretariat wish to congratulate all this year's deserved HK Government recognised honours winners 2022. We are proud to have so many winners who are associated closely with our organisation. It demonstrated the "Power of PBEC" is alive and well in Hong Kong especially despite a tough period economically. With such leaders in our midst we are confident in our organisations future.