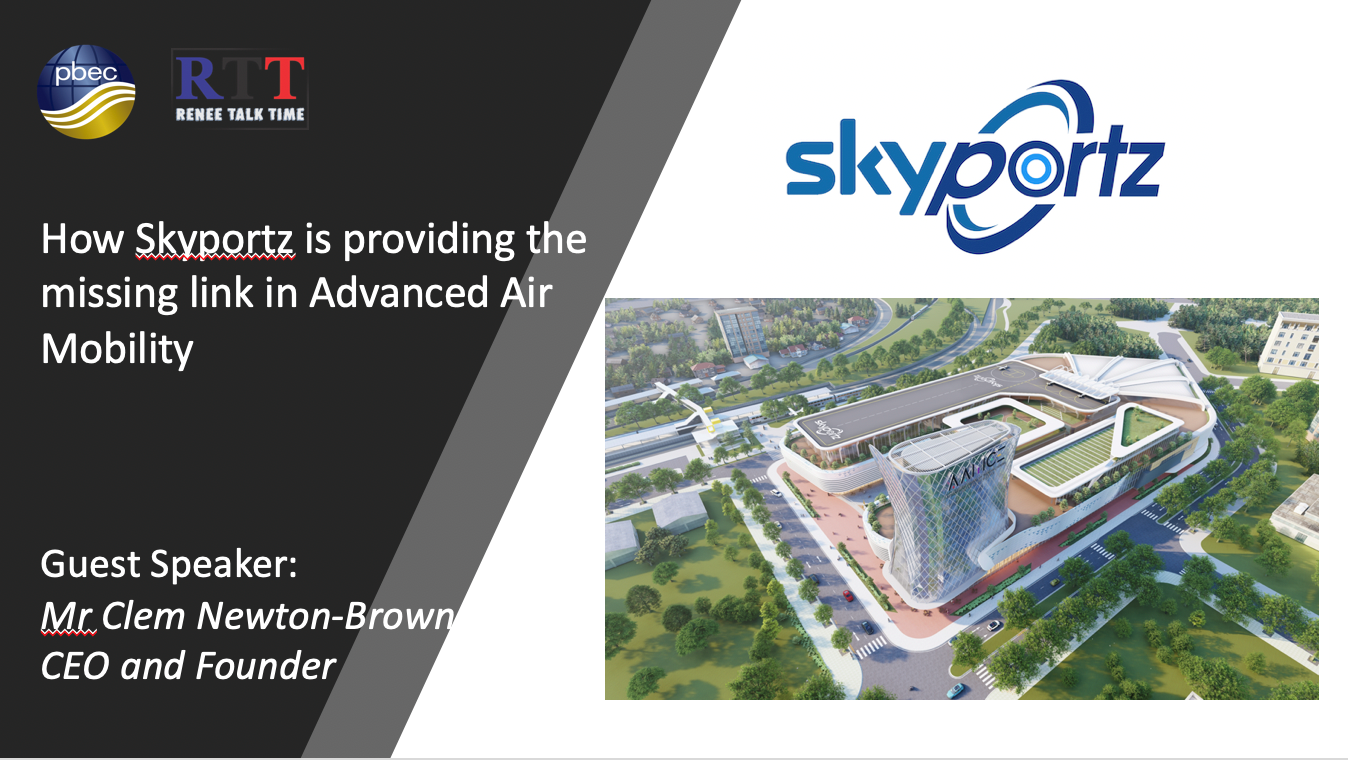 The missing link in Advancing the Aviation Mobility Sector – how Skyportz is seeking to address it.
Interview by PBEC Renee Pan
Advanced Air Mobility has been one of the most active sectors throughout Covid-19 in terms of advancement in designs and the about of R&D taking place globally as OEM's of these electric hybrid verticals take-off and landing vehicles seek to obtain full certification from regulators to commence operations.
However, one piece of the puzzle has been so far neglected and it is only in 2022 that we start to hear about infrastructure project announcements to actually accommodate these exciting aerial vehicles. One proponent who has been advocating and lobbying for more action on this area is Australia-based advanced air mobility (AAM) ground infrastructure specialist Skyportz which was founded in November 2018 exactly to address the gap in the market.
Skyportz CEO Mr Clem Newton-Brown set up his company to help coordinate and indentify suitable landing sites that could help establish the initial landing infrastructure for a new era of advanced aerial mobility in Australia and now in the broader Asia Pacific market place. He is a former Deputy Lord Mayor of Melbourne, Member of Victorian Parliament and barrister specialising in planning and property development which has put him at the forefront of this emerging industry.
In this exclusive interview, Skyportz CEO Mr Newton-Brown shares with PBEC that he is developing numerous options for VERTIPORT sites, as Skyportz seeks to lobby and work with the authorities to develop new government policies in order to activate seamless operations of AAM and AAV's. He believes that the key to an air taxi network is access to multitude landing sites within a catchment area, or city. View More HERE
You tube File link: https://youtu.be/-UBmJ0boxjQ