VISION:

The Pacific Basin Economic Council
believes that through cooperation and the exchange of ideas, the private sector can work with governments to promote significant growth and prosperity in Asia Pacific.
"PBEC releases its Global Sourcing Report on APAC 2023

Regional trends in global sourcing
As businesses assess their operational capacity needs for a predicted bumpy recovery, to recalibrate during and post-pandemic, it is crucial to understand what brought us to this point and where it is likely leading us.
The Pacific Basin Economic Council (PBEC), Monash University Malaysia and KPMG, together with contributions from PBEC members, are pleased to publish this report on global sourcing, reviewing the most recently announced supply chain and sourcing movements in the region, charting a new course in Asia Pacific.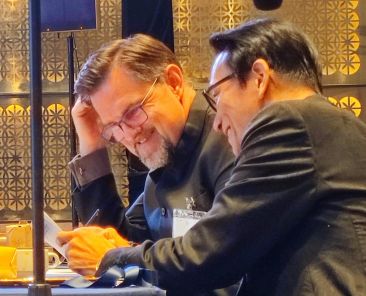 PBEC CEO Michael Walsh attended and spoke at the recent 2023 Global Chinese Economic & Technology Summit hosted by strategic partner KSI – Strategic Institute for Asia Pacific held on 6-7th November 2023. Senior Government officials and dignitaries were in attendance at the welcoming VIP Gala Dinner and Opening ceremony. Chief Minister of Sabah, Yang Di-Pertua Negeri of the State of Penang spoke on the importance of the Malaysia/China trade relations and encouraged more investment flows in both directions now…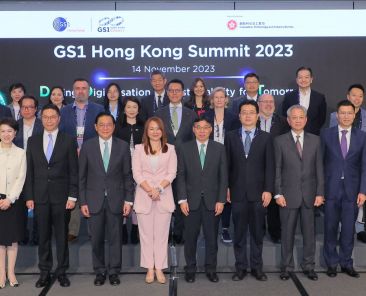 GS1 HK Summit 2023 brought together Government Officials, Legislative Council members, industry experts, and business leaders to explore Digitalisation & Sustainability for Future Business on 14th November 2023 at HKCEC. The annual industry event commenced with Mr. Lam Sai-hung, Secretary for Transport and Logistics as the Guest of Honour. The Hon Jeffrey Lam, Member of Executive Council & Legislative Council, The Hon Frankie Yick, Member of Legislative Council, The Hon Peter Shiu, Member of the 14th CPPCC National Committee & Legislative…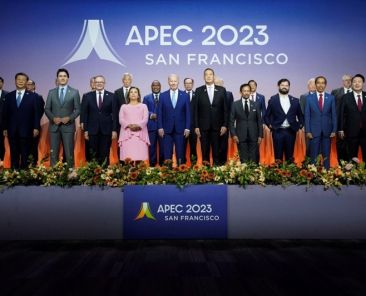 Creating a Resilient and Sustainable Future for All We, the Economic Leaders of APEC, met in San Francisco, California, on November 16-17, 2023. Three decades after the United States hosted the first APEC Economic Leaders' Meeting on Blake Island near Seattle in 1993, it is clear our steady commitment to APEC's mission has helped our region become a vanguard of global growth. Here in San Francisco, we emphasized that effective policies require, above all, responsiveness to all our people and…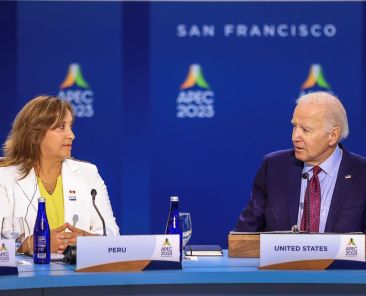 The President of the Republic Dina Boluarte on Friday 17th Nov 2023, received the Pro-Tempore Presidency of the Asia-Pacific Economic Cooperation (APEC) forum for 2024 from United States President, Joe Biden. The handover took place in a ceremony led by the U.S. Head of State, who underscored some issues addressed during this year's summit, such as the participation of women in the economic sector and the use of technological advances. In turn, Mrs. Boluarte invited the 21 APEC member economies…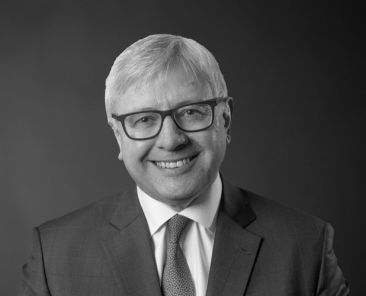 We are delighted to announce that Ron Hoffmann of SixRing Inc. a leader in the renewable #albertaenergy sector has agreed to rejoin PBEC – Pacific Basin Economic Council as a strategic advisor to the board on all matters regarding #canada and #northamerica – It's a voluntary role at the non-profit. Ron is a recognized and highly respected figure amongst his peers within both industry and government circles on both sides of the Pacific. His passion for progressing and advocating cross-border…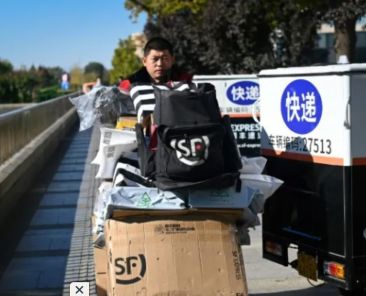 Chinese retail sales grew in October at the fastest rate in five months, data showed Wednesday, boosted by an extended holiday at the start of the month, though other indicators pointed to still-sluggish demand in the world's number-two economy. The country slipped back into deflation last month, while exports continued to fall, highlighting the challenge for officials grappling with weak domestic consumption and a faltering recovery since Beijing abolished strict zero-Covid curbs in late 2022. Read More HERE: https://www.ibtimes.com/china-retail-sales-surge-october-economy-remains-sluggish-3718551
Milan May 2023 highlighted reel – which was our first PE major event of the year 2023 https://drive.google.com/file/d/1w9amNARIROInji1jERo8KzgPLCfemnQM/view?usp=sharing) Followed by London (SEP 2023) and Munich (SEP 2023) conferences, attached are pictures of these events. https://drive.google.com/drive/folders/1-HE-Zj0fKj9GcrfQT8TE4s9AwH5Pcgn2?usp=drive_link https://drive.google.com/drive/folders/1ZKgkEyOHNidpJ3U43v-oAIh35yUdNsBF?usp=drive_link We are having ANNEMARIE DALKA, the chair of NVP, the industry body of Netherlands as a speaker in Benelux. https://pe-insights.com/our-network/companies/pfr/annemarie-dalka/
The Value Prop – episode 25
We are delighted to be joined by Andrew Weir our Chairman and Senior Partner and Vice Chairman of KPMG China on our latest episode of the Value Prop. Andrew provides us with some excellent commentary on the big topics concerning his clients and sharing some of his insights on the current status of APAC's economy and where its heading into the latter part of 2023.
PBEC CEO Blog on Vietnam I have just returned to Hong Kong having finished attending and participating at this years Horasis Asia Meeting 2023 held once again in Binh Duong, Vietnam. For those of you who are unaware of this province, Bình Dương covers some 1,000 sq miles in landmass and has a population of over 3.25M according to latest consensus and is considered to be the gateway to Ho Chi Minh City, the economic cultural centre of the country….
PBEC took a table and invited its members to attend the ICAEW – Institute of Chartered Accountants of England & Wales 75th Anniversary gala dinner at the Grand Hyatt Ballroom in Hong Kong on 26th October 2023. Over 300 guests packed out the ballroom on the evening and we were entertained throughout. We were delighted to welcome a large contingent of PBEC HK board of directors and members on the night, namely; Peter Burnett OBE BBS JP, Lester Huang SBS…
PBEC – Pacific Basin Economic Council is by invitation ONLY a members based institution, that supports connectivity and cross-border regulatory standardisation efforts within APAC for all technological advancements, through dialogue, engagement and collaborative efforts.
PBEC's focus is to continual attain recognition as the most comprehensive multilateral platform for APAC business leaders to engage with, advocating key trade issues of importance under a fair rules based system, thus promoting cooperation amongst member States to achieve inclusive, sustainable economic and social development in Asia and the Pacific.
Subscribe to PBEC's Newsletter
PBEC – Promoting Trade Without Borders