"PBEC releases its Global Sourcing Report on APAC 2023

Regional trends in global sourcing
As businesses assess their operational capacity needs for a predicted bumpy recovery, to recalibrate during and post-pandemic, it is crucial to understand what brought us to this point and where it is likely leading us.
The Pacific Basin Economic Council (PBEC), Monash University Malaysia and KPMG, together with contributions from PBEC members, are pleased to publish this report on global sourcing, reviewing the most recently announced supply chain and sourcing movements in the region, charting a new course in Asia Pacific.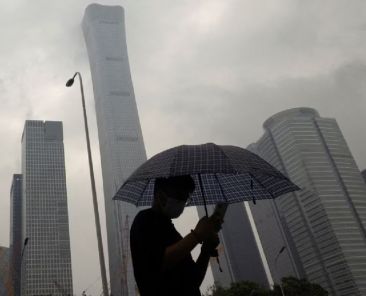 China is struggling to revive foreign investment in its financially battered cities and provinces as foreign firms remain wary of political risks and new incentives fall far short of sweeteners once used to attract overseas money. With their coffers depleted after an economically bruising pandemic and property crisis, local authorities have been racing to find new revenue sources, with foreign investment particularly coveted. Premier Li Qiang in March declared China open for business again, and since then provinces and cities…
The Pacific Basin Economic Council
believes that through cooperation and the exchange of ideas, the private sector can work with governments to promote significant growth and prosperity in Asia Pacific.
The Value Prop – episode 25
We are delighted to be joined by Andrew Weir our Chairman and Senior Partner and Vice Chairman of KPMG China on our latest episode of the Value Prop. Andrew provides us with some excellent commentary on the big topics concerning his clients and sharing some of his insights on the current status of APAC's economy and where its heading into the latter part of 2023.
Dear PBEC members, The ESBN Secretariat is pleased to inform you that the Asia-Pacific Business Forum (APBF) 2023 will be held on 22 and 23 November 2023 in Hong Kong, China, under the theme "An Asia Pacific Green Deal for Business: Driving the Green transformation", with the 11th Meeting of the ESCAP Sustainable Business Network taking place on 21 November prior to the APBF. We would therefore like to ask PBEC Members to please pencil in your calendar for the…
Event Details: Date : 14 Nov 2023 Time : 9:00 am to 5:00 pm (HK Local time) Venue : S200 Series, Level 2, Hong Kong Convention and Exhibition Centre (Harbour Road entrance) Format : Physical Participation Language : English Simultaneous Translation : Putonghua Audience: Perfect to network with 600+ C-suite executives, entrepreneurs, SME owners, policymakers and others, across retail, finance, foodservice, logistics, tech and many other sectors Insights for the 22nd edition of GS1 HK Summit : Themed around "digital…
PBEC – Pacific Basin Economic Council is by invitation ONLY a members based institution, that supports connectivity and cross-border regulatory standardisation efforts within APAC for all technological advancements, through dialogue, engagement and collaborative efforts.
PBEC's focus is to continual attain recognition as the most comprehensive multilateral platform for APAC business leaders to engage with, advocating key trade issues of importance under a fair rules based system, thus promoting cooperation amongst member States to achieve inclusive, sustainable economic and social development in Asia and the Pacific.
Subscribe to PBEC's Newsletter
PBEC – Promoting Trade Without Borders