"PBEC releases its Global Sourcing Report on APAC 2023

Regional trends in global sourcing
As businesses assess their operational capacity needs for a predicted bumpy recovery, to recalibrate during and post-pandemic, it is crucial to understand what brought us to this point and where it is likely leading us.
The Pacific Basin Economic Council (PBEC), Monash University Malaysia and KPMG, together with contributions from PBEC members, are pleased to publish this report on global sourcing, reviewing the most recently announced supply chain and sourcing movements in the region, charting a new course in Asia Pacific.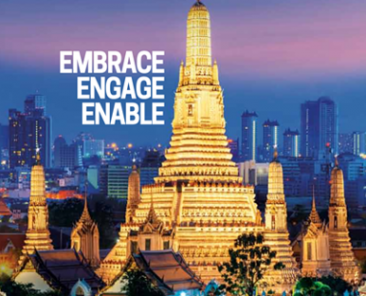 Background to November 2022 Annual Dialogue Recommendations In late October, the Business Advisory Council presented its recommendations to the group chairman for onward transmission to the member countries' economic leaders.  In addition, many drafting participants presented the document formally to their heads of government; the proceedings of APEC's annual dialogue take place at that highest intergovernmental level, and so it was for this year's attendance at that venue. APEC in Action 2022 APEC's continuing working groups will focus on the…
The Pacific Basin Economic Council
believes that through cooperation and the exchange of ideas, the private sector can work with governments to promote significant growth and prosperity in Asia Pacific.
PBEC holds a closed-door briefing every two months with its board and members by strict invitation only. Not everyone can attend the meetings and this one was our first hybrid-held meeting since all covid restrictions were lifted in February by the HK Government, so there were still many attending via online means. The subject areas we cover are typically broad and wide-reaching, but mainly on trade-related, geopolitical and economic matters of interest. A strong focus in this meeting is on…
Dear PBEC members, Please find attached a letter of invitation via one of our partner organisation's Australia ASEAN Chamber of Commerce courtesy of our own PBEC Board of Director Deborah Biber from the APEC and ASEAN Business Advisory Council's of Brunei. This invitation invites you to consider attending the Brunei Business Conference on the 27th to 30th of April 2023 being held at The Empire, Brunei and the related events around the APEC Business Advisory Council along with the conference…
PBEC – Pacific Basin Economic Council is by invitation ONLY a members based institution, that supports connectivity and cross-border regulatory standardisation efforts within APAC for all technological advancements, through dialogue, engagement and collaborative efforts.
PBEC's focus is to continual attain recognition as the most comprehensive multilateral platform for APAC business leaders to engage with, advocating key trade issues of importance under a fair rules based system, thus promoting cooperation amongst member States to achieve inclusive, sustainable economic and social development in Asia and the Pacific.
Subscribe to PBEC's Newsletter
PBEC – Promoting Trade Without Borders