Show Co-hosts are:
Michael Walsh CEO PBEC – Pacific Basin Economic Council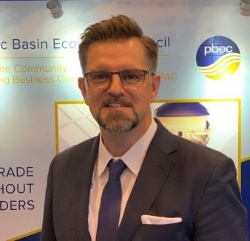 Walsh was previously the Chief Executive of the award-winning Hong Kong based brokerage company Asia Jet & Chief Commercial Officer of Hongkong Jet and BAS Guernsey (HNA Group Subsidiaries) both commercial charter operators. Prior to that he was a Director of Jet Edge International in the USA and Air Charter Service PLC and its subsidiaries in the USA, Europe, Russia, Dubai and HK. He has been commended for his service as a contractor for the United Nations Humanitarian Air Services– UNHAS division and for Dept of Foreign and International Development (DFID) of the UK Government by the UK's former Prime Minister Tony Blair. His passions are in youth engagement, hiking, performing & an appreciation for modern art. www.pbec.org
Miguel Aboitiz Board of Director PBEC – Pacific Basin Economic Council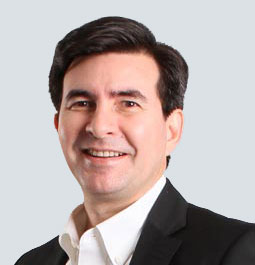 Miguel is a director of Aboitiz and Company, a Philippine conglomerate; Unionbank of the Philippines; and DDLS Philippines, an information technology training provider. Before retiring in 2020, he formerly worked for Aboitiz Power as Chief strategy officer and served on power, food and banking boards and committees for the Aboitiz group. Having a degree in Computer Science and Engineering, he is an avid follower of information technology. In his spare time, he enjoyed sailing, scuba diving, running and cooking. www.aboitiz.com
Production Team: Salon Media Film Production House   
https://www.salonmedia.com/en/home/
Established in 1959, Salon Films is a professional filmmaking servicing company and a creative video agency. A production company that strives to create high-end broadcast, commercial, corporate, digital and branded content.  Is headquartered in Hong Kong.
The Value Prop Show is a newly launched initiative by the Pacific Basin Economic Council board of directors. PBEC, founded in 1967, is "By Invitation Only" an organisation of Business Leaders, CEO's, Owners, Chairmen and Entrepreneurs with a footprint that includes the 21 economies of APEC. PBEC is the oldest independent Think Tank of sustainable economic development and digital trade across the Pacific and Asia.
The concept behind the show is to produce compelling and educational video & audio content in a series of episodes that would capture and highlight what each Member State of APEC latest offerings are for budding entrepreneurs and international investors to attract direct foreign investment in the wake of an anticipated Covid-19 recovery.
The majority of Governments globally will be actively seeking new DFI opportunities in the wake of Covid-19 to help its own country plot a path of recovery. Putting most efforts into those sectors that promise the fastest growth. The Value Prop aims to highlight some of these positive stories from real life examples of entrepreneurs in new and excited sectors of the economy, both established and promising ones from around Asia. We will learn about how to set up and conduct business in each jurisdiction and understand the latest support and incentives that local and national Government agencies provide such business owners and investors. We will be joining hands with experienced partners who are experts on facilitating entrepreneurs and overseas investors around the region as well as academic institutions and Investment agencies of the specific country.
Miguel and I play the inquisitive hosts, grilling our guest speakers in an engaging dialogue.
The hope is over a period of time, we will be able to bring The Value Prop Show from many of the 21 Member States of APEC – Asia Pacific Economic Cooperation.
__________________________________________________________________________________
Supported by the following participants:

Plug and Play Tech Center (or "Plug and Play") is the world largest early stage investor, accelerator and corporate innovation platform with global headquarters in Sunnyvale, California in the Silicon Valley. Plug and Play runs two programs per year in each industry and location (totalling 50 accelerator programs per year) and has 300 corporate partners and 200 venture capitalists in its ecosystem. It was recently named the 'Most active Silicon Valley venture capital firm' by Silicon Valley Business Journal. Its Spring 2019 programs hosted 135 start-ups in seven different industries.

Endeavor's 500+ team members and worldwide network painstakingly probe all our markets to identify qualified entrepreneurs for Endeavor's selection process. Endeavor candidates operate in many industries — enterprise software and services, fintech, food & beverage, education, healthcare, agriculture, retail and consumer tech, and smart cities. We look for entrepreneurs leading innovative companies that are solving real problems at significant scale. Endeavor provides a merit-based platform open to all entrepreneurs who dream big and create high-growth companies.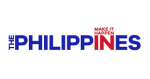 Located within one of the world's fastest growing economies, the Philippines is an ideal investment destination, offering businesses unique access to a large consumer market and excellent trade options both within Asia and beyond. Its  business friendly laws attract international companies into the Philippines and with a government committed to creating a business-friendly landscape. There has never been a better time to make it happen in the Philippines.