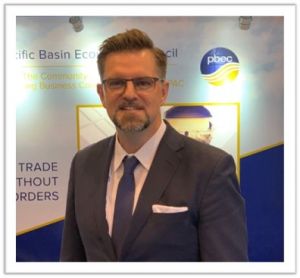 Headquartered in Hong Kong SAR, the (PBEC) Pacific Basin Economic Council is the region's oldest business leaders regional network provider and these days quasi-Think Tank assisting policy-makers.
It is a strictly "By Invitation Only" members based organisation with over 24,000+ business leader, academic & Government representative affiliated globally. During Covid-19 the PBEC expanded its presence with official representation in the UK as part of its post-Brexit support connecting UK based firms pursuing a foothold in the Asian Market. It also renewed its representation presence in Mexico City, Santiago, Bogota, and the State of California, USA as well as in Alberta, Canada. This adding to its presence in Beijing, Shanghai, Shenzhen, Ho Chi Minh City, Kuala Lumpur, Manila, Jakarta, Bangkok, Hawaii, Seoul, Chinese Taipei, Sydney, Melbourne, Auckland, Tokyo, Kyoto and Kansai.
With its incredible business leadership network comes even more impressive capabilities at the board level and the broader PBEC community. What makes PBEC a stand-out group in the Asia Pacific region are "our capabilities to span and reach across borders with regular engagement and communications, providing our members with latest market intelligence, thought leadership opportunities and digital business advisory" CEO Michael Walsh stated The CEO Magazine in January 2022.
"Our engaged executive council and board of directors allows us to support our community whether its connecting them to the right person or providing them with a unique platform for entrepreneurs to gather feedback and pitch their latest service or product where a capital investment requirement is sought."
The Multiplier Effect
The organisation also has a unique single-country profit and loss model in Hong Kong, Michael says, which is quite different from our origins and other regional Think Tank/NGO's which traditional have holding companies or subsidiaries in each member state. "Our P&L model works to ensure that connection amongst our members community is encouraged and ambassadors, country representatives are rewarded because local leadership don't wish to have to deal with the financial or operational side and can focus on the attention of members and engagement," he explains.
"What this ignites is a multiplier effect in terms of member acquisition, diversity, engagement and retention. That is, when a member works with two or more of its fellow members in other jurisdictions in similar fields or investment interest, they see supercharged benefits around market intel, growth opportunities, creativity and innovation."
And the results speak for themselves: despite Covid-19 multiple members have invested together into fellow members ventures, whilst PBEC's presence and contribution through representation at institutions like APEC, ASEAN, B20, and Horasis has significantly increased, all achieved via zoom & MS Teams introductions and pitch meetings. "The business outcome is about being able to capture more opportunities to recruit regional focused business leaders and solve more problems for our existing members by offering genuine marketing transformation capabilities; that in turn grows our importance as a distribution platform," Michael points out.
While others may claim their organisations collaborating, we go even further by working as one with many of our strategic partners, like Horasis, Hinrich Foundation, Imperial College Business School, KPMG and Bush China Foundation to name a few.
"We've been able to successfully grow our membership through a broader presence in local markets. While others may claim their agencies are collaborating, we go even further by working as one."
This strategy has seen an expansion in the number of high profile listed firms working with PBEC: think AIA, Top Glove, KPMG, Neste, Oliver Wyman, Lippo Group and BITMEX. "We've been working with KPMG China leadership for over three years with our current Chairman Andrew Weir together through our shared vision for PBEC as a valued and trusted source of truth," Michael shares as an example.
"This sees senior figures and partners from across the KPMG organisation working together with PBEC to deliver content, market intelligence, reports, white papers and meaningful events with a strong focus on free trade."
Connected Culture
Michael brought 23 years of international leadership experience – spanning building, repurposing, starting up, acquiring and integrating businesses to deliver growth through creativity – when he took on the role of CEO of PBEC in May 2019. At the helm, he works with members by bringing together the best of the Think Tank's capabilities to help them solve their transformation challenges in fundamentally new ways by connecting the dots between creativity, media and digital technology.
On arrival, he rolled up his sleeves and implemented a new digital engaged strategy, arming the organisation with new guiding principles. "When I first started, we were in a precautious position financially, so a lot of attention was given to ensuring PBEC sustainable and resilient future," he shares.
To Michael, inclusive culture and diversity is even more important than strategy. "As Michael says, 'Culture eats strategy for breakfast,'" he says. "In my role, I have worked to create a 'more connected culture', which starts from the board and executive council driving a culture of collaboration and integration.
"Together we have built a connected culture to give our members the best possible marketplace to network, scale, transform and grow."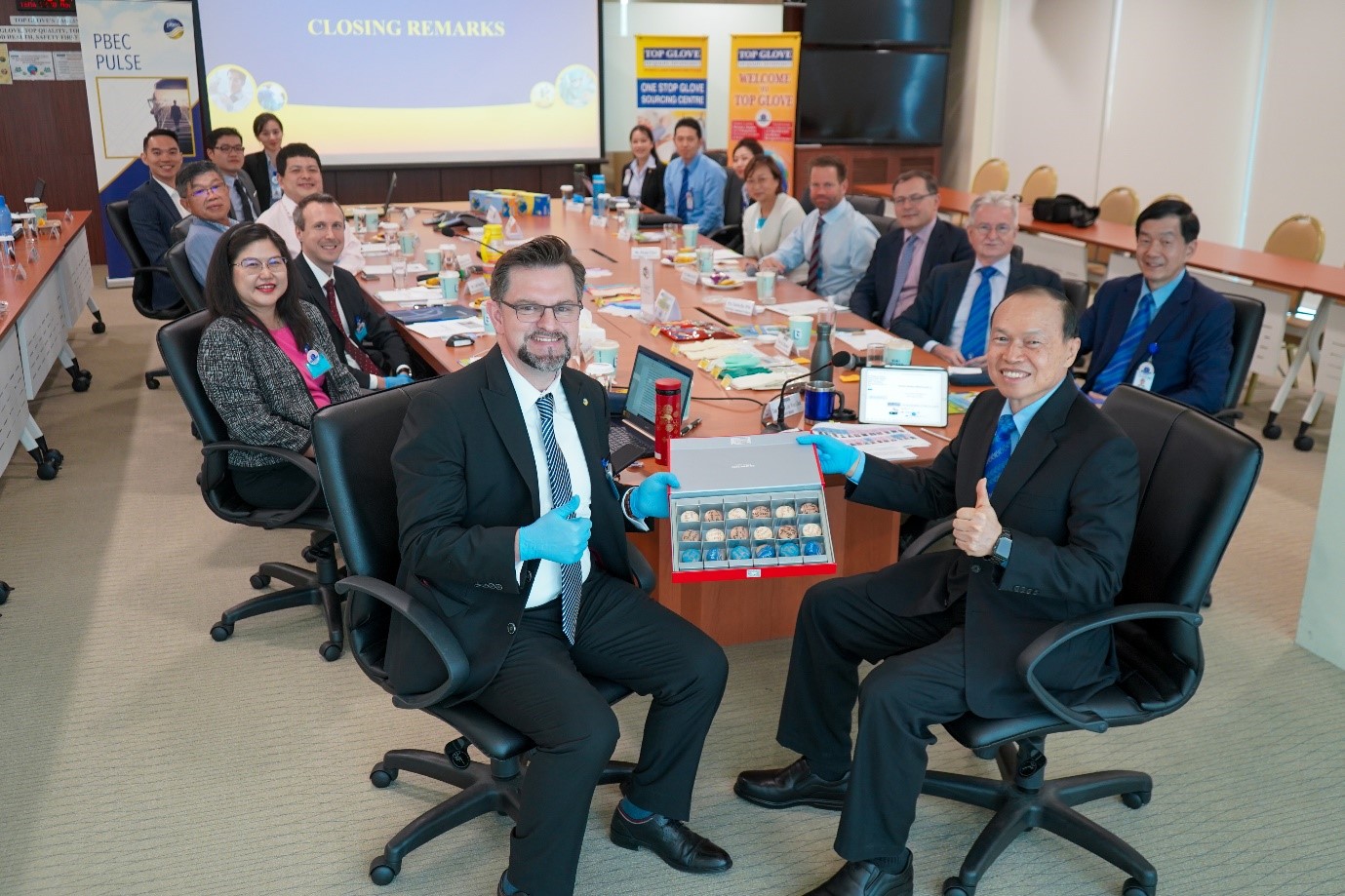 The Game-Changer
Michael also shares how he's been integrating a special X factor into the culture of the PBEC, making it increasingly more adaptable – something he claims is just as important as IQ or EQ. "The 'adaptive gene' is a concept I have been instilling since becoming CEO accelerated by the pandemic and closed physical borders," he says.
"Flexing our adaptive gene means thriving in an industry facing tremendous change and challenges to show the ROI, being resilient and instinctively collaborative. Across PBEC, we are a broad church of members with creative businesses, businesses with purpose, traditional sector leaders and incumbents, so the adaptive gene mentality allows us to unite these members culturally while allowing freedom in the creative process of providing recommendations to policy makers."
Having this unified belief has paid off in spades in creative digital content, he reveals. "It redefines creativity on demand as a product for Think Tanks by ensuring the way we approach creativity & relevant content is not static.
"It's about how we fuse the world-class creative ideas and insights from our members that they are known for with data, culture and technology to deliver more connected and transformative ideas and suggestions to decision makers. This approach ensures that we are proactive in solving members' needs in a creative way, irrespective of sector or functionality. It's the game-changer we bring to the table."