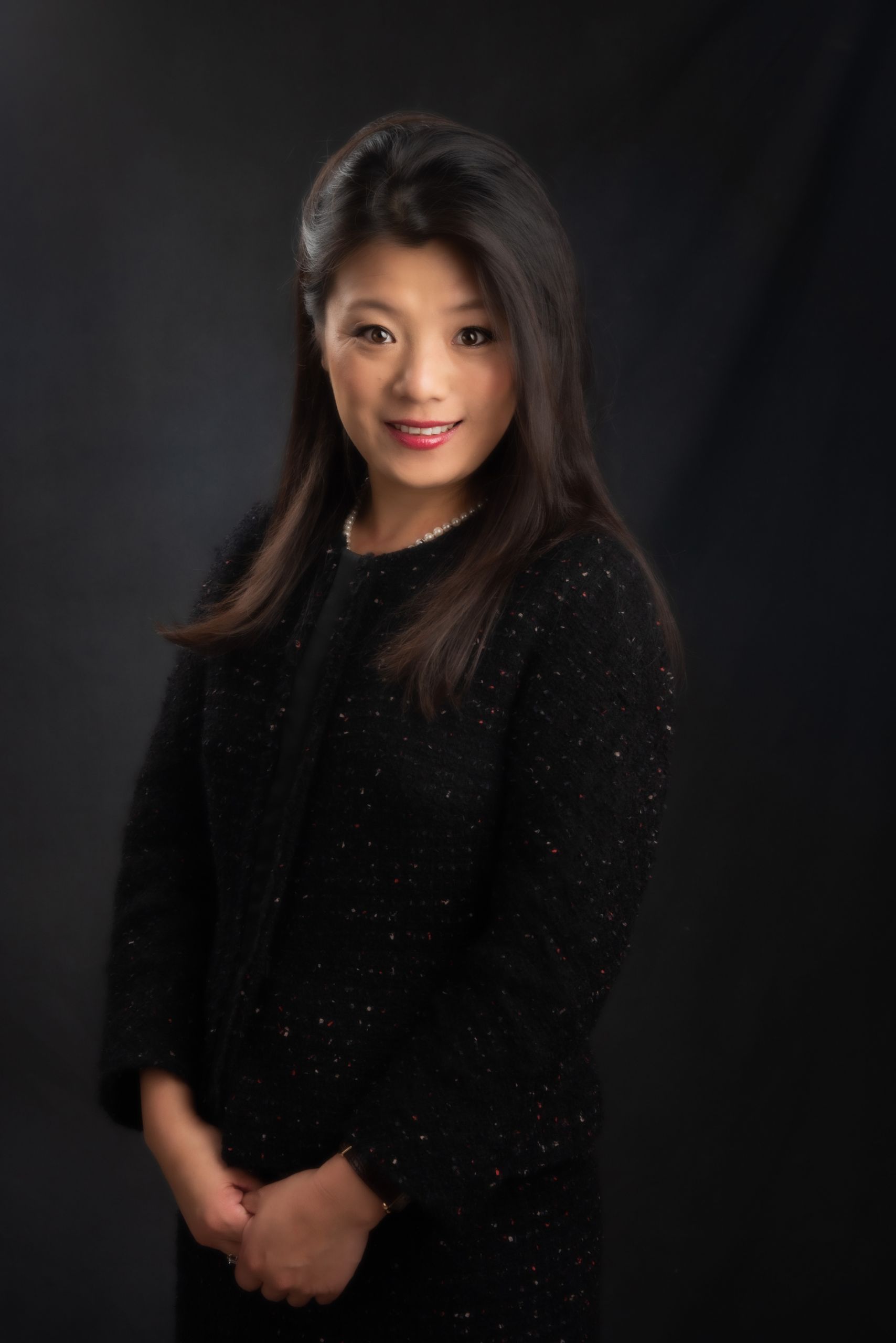 Renee Pan
Managing Partner UK/EU
Founder & CEO – Pan Contact & Co
Ms Pan is based in London, United Kingdom. She original came from Beijing, China with a strong belief in the contribution that the female entrepreneur can make to society.
Pan Contact & Co was founded in London in 2012 by Ms Pan with her experience in advising High Net Worth clients on a range of areas relating to personal investment in the UK. By developing her Family Office and Boutique Business Consulting, she has established trusted connections in the global private wealth business and has overseen the administration of a variety of significant structures including trusts and family limited partnerships for a global private client base.
During her career development in the UK since 2011 till now, she has also demonstrated a great passion for the British General Aviation industry pilot training – ATPL & PPL and beliefs in the philosophy of quality service.  Ms Pan has been appointed as a member of the Committee – Europe & Asia of the International Aviation Womens Association (IAWA), a global aviation industry body. She is committed to strategic thinking and her special skills of connecting networks, creating alignment and cutting through the layers support her ability to deliver outcomes for all stakeholders.
Ms Pan holds a Master´s degree in Business with Consumer Psychology from Bangor University, and a Bachelor Degree of Economics from the University of London and The London School of Economics and Political Science (LSE).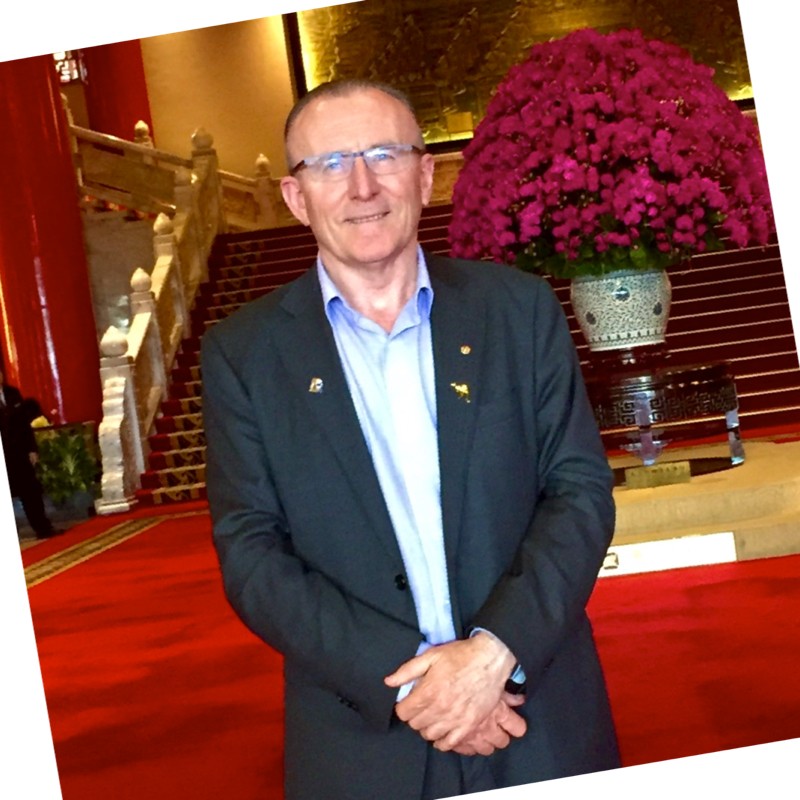 Carl Heath
Chief Rep Australia
When I am not volunteering my time and auctioneering skills for charities in Australia, Cambodia and Vietnam, I can be found advising foreign corporations interested in investing in logistics, commerce, healthcare and hospitality in Vietnam for Fortis Bridge.
Fortis Bridge is currently the lead advisory firm to a Global Manufacturing company expanding to Vietnam. This is a $USD 650 million dollar investment which will create great employment opportunities for the people of Vietnam.
I have spent over thirty years in the property industry in Australia advising some of the biggest players in Residential, Commercial and Industrial.
I am a third generation Rotarian and past President of the Chatswood International Rotary Club in Sydney Australia.
I am an active member of Auscham Vietnam and the Pacific Basin Economic Council, an advocate for The World Mosquito Program and KOTO Vietnam and a supporter of Destiny Rescue.
I am very excited to help develop Philanthropy in Vietnam and highlight the fantastic work currently being done in the country by wonderful people.
I am passionate about business and love to invest and be involved in developing companies with great people. I have had a lot of success in building franchise systems and sales teams in many different industries. I was awarded the Number one salesman in the world by a Global Franchisor.
I currently consult to number of companies around the world on business and sales. Reach out to me, if you think I can be of assistance.
David Armitage
Chief Rep Canada
Chairman, Velocity Group
Mr. Armitage is a serial entrepreneur and seasoned executive. He has 24 years' experience in founding, building and operating several IT Professional services companies in Greater China and South East Asia. This was preceded by 15 years spent managing and directing corporate business units in Canada.
The Velocity Group, which David chairs, is composed of companies that include IT services and product development. This includes IT managed services, cybersecurity, software development, database development and management; and data and business analytics across Asia Pacific with a client base located in Greater China, ASEAN and the rest of Asia plus Australia and North America.
David Armitage has been a Chairman and President of the Canadian Chamber of Commerce in Hong Kong and currently sits on its Board of Governors. He has considerable experience of sitting on several corporate and Advisory Boards. Mr Armitage is a Board Director of the Pacific Basin Economic Council.
He holds a BA from The University of British Columbia and an MBA from APGSM.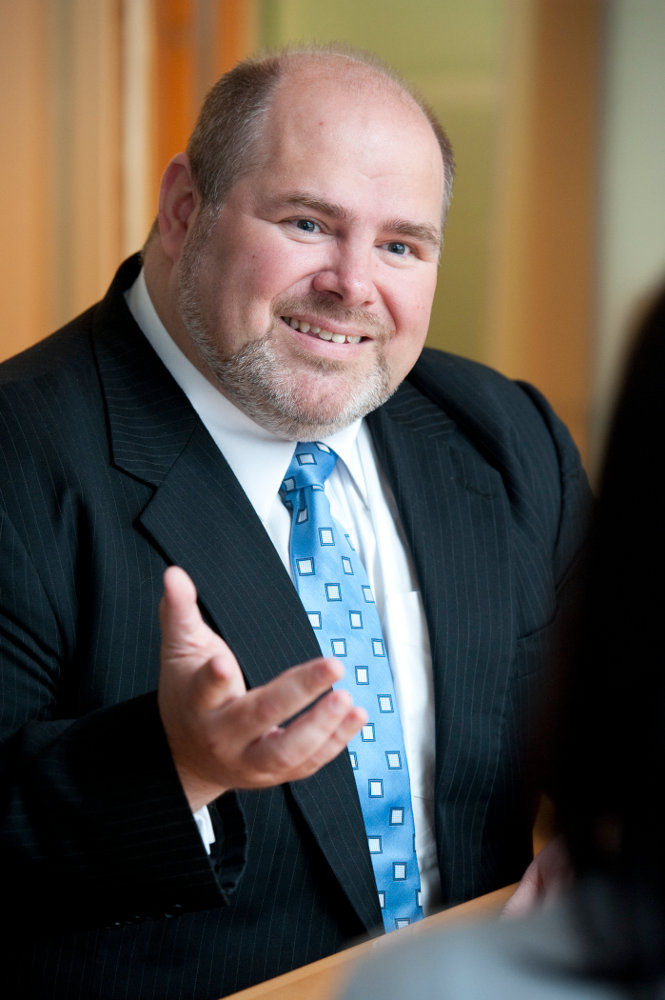 Mr. Anson Bailey
Treasurer & Technology Director
Head of Technology, Hong Kong Head of Consumer & Retail, ASPAC KPMG China
Anson joined KPMG in Hong Kong in 1999 and is currently a Partner based in the Hong Kong office heading up the Consumer & Retail Practice. He is part of the KPMG Regional Consumer & Retail Practice Leadership team as well as being a member of the Global Technology Innovation Centre and the Cluster Leader for the Technology, Media & Telecoms Practice based in Hong Kong.
Anson has been active in driving a number of thought leadership reports and executive briefings for senior executives covering innovation and consumers in China and across Asia. He has worked with many corporates to understand the complex markets we live in and current levels of disruption being seen with recent reports including Global Mobile Payments, Consumers & Convergence, Mobilizing Innovation: The Changing Landscape of Disruptive Technologies, The Rise of the Digital Multi-tasker, Be a Smarter Start-up, MNCs in China, Made in China 2025, China's Connected Consumers, Global Connected Consumers, Connecting Hong Kong – Perspectives on our future as a smart city and The Changing Face of Commerce series.
Today, he not only mentors the next generation of go-to-market professionals at KPMG but continues to work with a growing number of C-level executives as a trusted advisor in providing the best in client innovation whilst acting as the Lead Partner for a number of strategic accounts in the consumer and technology arena across the Asia Pacific region.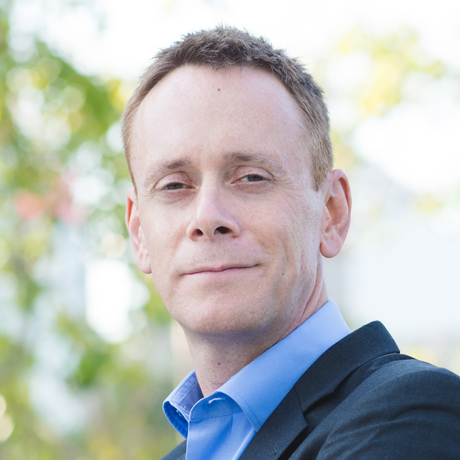 Mr. Ben Simpfendorfer
Chief Analyst
Founder & CEO – Silk Road Associates
Ben has worked in Asia and the Middle East for the past 20 years. He advises a range of Fortune 500 multinationals on their commercial strategies in Asia, providing global boards and regional strategy teams with data-based solutions into fast-moving markets and value-chains. His extensive specialist networks add further insights into today's key operating challenges.
Before establishing Silk Road Associates in 2010, Ben spent over a decade tracking China's business landscape as Chief China economist for RBS and senior China economist for JPMorgan based in Hong Kong. He started his career in Beirut during the early 1990s where he worked as a management consultant, later joining Dun & Bradstreet based in London as the firm's Senior Analyst for the Middle East & North Africa assessing commercial and political risk.
Ben speaks Mandarin and Arabic. He is author of The Rise of the New East (Palgrave: 2014), examining commercial opportunities and complexities in the Asia market, and The New Silk Road (Palgrave: 2009), exploring China's commercial ties with the Middle East. The book is translated into six languages including simplified and traditional Chinese. He appears regularly on CNBC, Bloomberg, and CNN, and his editorials have been published by the FT and WSJ.
Ben has delivered keynotes and CEO briefings worldwide. He is a member of the Foreign Experts Committee providing policy recommendations to China's central leadership on the 'Belt and Road' initiative under the auspices of SAFEA. He is Co-Chairman of the China Business Committee for the American Chamber of Commerce in Hong Kong. He also sits on the advisory board of the Institute of Supply Management (ISM) in Hong Kong.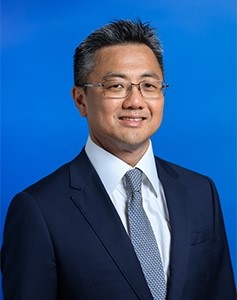 Pat-Nie Woo
Sustainable Finance Pan-Asia
Pat is a Partner of Business Reporting and Sustainability at KPMG who oversees Corporate Social Responsibility as well as being a core member of the KPMG China Steering Committee on Climate Change & Sustainability ("CC&S"). He is also a member of the KPMG Global CC&S network and Global Sustainable Finance Working Group.
He has been in the field of sustainable development for over 10 years. In recent years, he has been active in the development of green and sustainable finance in Hong Kong. In 2018, he chaired a working group for the Financial Services Development Council ("FSDC") in the development of ESG policies for Hong Kong. He also represents KPMG as one of the founding members of the Hong Kong Green Finance Association which was launched in September 2018.
Pat's other roles include being a member of United Nations Economic & Social Commission for Asia Pacific ("UNESCAP") and their Sustainable Business Network Task Force on Banking and Finance, member of the Environmental and Energy Committee for the British Chamber of Commerce and a member of Climate Change Business Forum Advisory Group for Business Environment Council.
Thomas Wa Sun Wong
Chief Rep Latin America
Partner – CW CPA
Mr. Thomas Wong is one of the two co-founding partners of CW CPA, an international mid-sized professional accounting and advisory firm based in Hong Kong with also offices in Shenzhen, Guangzhou, and Shanghai of China as wellashavingabusiness desk in Barcelona, London and Bogotá. He looks after many areas of CW CPA, particularly the business development and strategies of the firm.
Developing overseas markets, especially Latin America and Spain, is always at the top of his agenda. In line with his devotion to the promotion of trade with China and Hong Kong and with the dynamism of the economic and diplomatic relations between China and Latin America, Thomas established a Latin American and Spanish business advisory unit back in 2006, which has now fully developed into the Latin Department in his firm exclusively serving the Spanish and Portuguese-speaking clients—a service model which still remains to be unique among accounting firms in Hong Kong.
With the increasing demand of professional advisory services from overseas, particularly from Spanish and Portuguese-speaking countries, Thomas and his team receive many delegations each year. In collaboration with the Latin and Spanish Consulates, chambers as well as trade and investment promotion agencies in Hong Kong and China, they often organize events to promote Hong Kong and China. Thomas and his team also regularly travel to Latin America, Spain and Portugal with the aim of continually gaining insight into the needs of these markets and seeking for new business opportunities.
Thomas serves as an Investment Promotion Ambassador of InvestHK, the Government of the Hong Kong Special Administrative Region. Apart from his active involvement in promoting Hong Kong to overseas enterprises and also as an International Advisor of Guangzhou Municipal Board for International Investment, Thomas also leads his team to assist overseas enterprises to establish their physical presence in China, particularly the Greater Bay Area so as to capture the tremendous trade and investment opportunities there.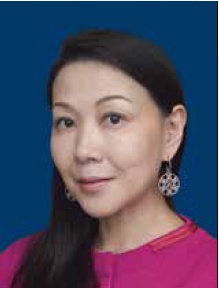 Ms. Satoko Yahata
Chief Rep Japan
President – Core S. Ltd.
Satoko Yahata is the president of Core S Ltd., a Tokyo-based consulting firm that specializes in planning international business in art, food, culture, fashion and travel, as well as a media producer.
She is an ambassador for the Japan Tourism Agency, Ministry of Land, Infrastructure, Transport and Tourism and a committee member of METI (Ministry of Economy, Trade and Industry) Luxury Travel Market,The Real Japan Ishikawa Project Committee, Special Advisor.
Ms. Yahata is official member of the Japan Association of the United Nations High Commissioner for Refugees, is a board member of Metropolitan Opera.
She is also Officier (officer) of the Ordre des Coteaux de Champagne and International Council for Museum Berggruen Berlin.
Ms. Yahata is a graduate of Seishin Joshi Gakuin (Sacred Heart College in Tokyo) and has studied at Le Menil in Switzerland and Grenoble University in France.
She is a member of international committee of Bal des Etoiles, Bal de l'Ete in France and a member of the Japan Hong Kong society. Also the Japan Travel Writer's Organization and Art council of Tokyu Bunkamura in Japan.
Michael Walsh
Secretary General & CEO
PBEC, founded in 1967, is a membership organisation of CEOs and Business Leaders with a footprint that includes the 21 economies of APEC. PBEC remains the independent voice of sustainable business and trade in Asia Pacific.
Walsh was previously the Chief Executive of the award-winning Hong Kong based brokerage company Asia Jet & Chief Commercial Officer of Hongkong Jet and BAS Guernsey both commercial charter operators. Prior to that he was a Board Director of Jet Edge International in the USA and Air Charter Service PLC out of the UK and its subsidiaries in the USA, Russia, Dubai and HK. He has also previously worked and been commended for his service as a contractor for the United Nations – UNHAS division and for Dept of Foreign and International Development of the UK Government.
Michael has enjoyed a fruitful career in a variety of roles within the air transportation industry – Board member, Commercial Sales, Marketing, Public Affairs, Crisis Management, Humanitarian Relief, Events, Sponsorship and Communications in Hong Kong, across Asia, the UK and Europe, CIS, Middle East and USA.
His passion extends to youth engagement and philanthropy. He was the founder of a Educational Program called "Student Discovery", which has hosted several thousand students from across the region over the past four years. Its mission, as part of his association with AsBAA, is to educate young people about the benefits of Business and General Aviation. Walsh also created an annual black-tie industry event that raised significant sums for the Orbis charity over the same period. He has continued to work with several Government agencies around the region to advocate for new, smart city and airport infrastructure.
Walsh is on the Board of Governors for AsBAA – Asian Business Aviation Association; he sits on the organizational committee for major events in Greater China. Walsh is an advisor to Frost & Sullivan and MAHB in Malaysia. He holds a master's degree in Finance & Accounting and a MSc in Economics. He is a Part Qualified Management Accountant and a Graduate of the Institute of Chartered Secretaries and Administrators. Walsh is married with two children.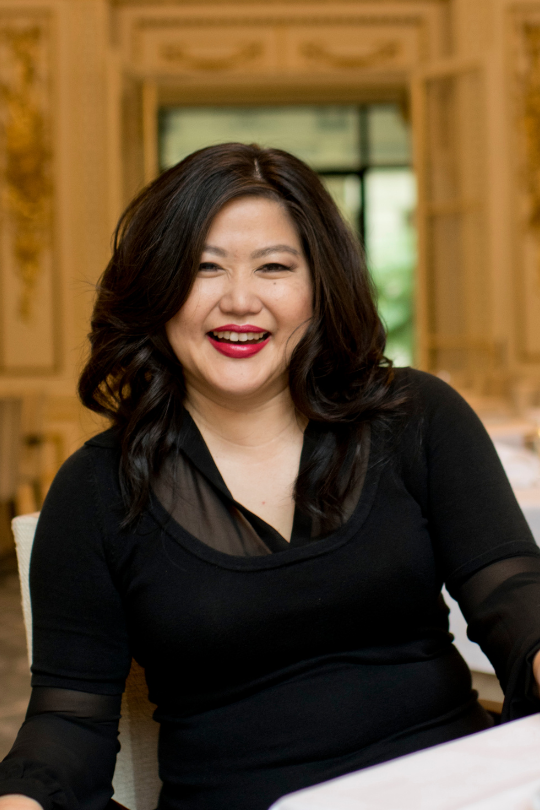 Adelena L. Chong, CFA
Chief Rep Malaysia
Partner at Paddee Connexions
Adelena is a Partner at Paddee Connexions, a global provider of consulting, coaching and advisory for board members and business owners.
She is an entrepreneur since 26 years of age. She is a Strategy Coach to public listed board members and business owners.
Adelena serves as director on boards, having first hand experience in business dealings, strategies and owners perspectives. She's sought after for her experience and advisory for financial, companies regulations, board conduct and dealings, corporate governance and risk, investor relations and business strategies.
Today, she serves board members in inner transformation, right brain development and visionary self image so directors lead more harmonious lives and become more valuable contributor to businesses and communities.
She served as Chair of Malaysian Institute of Accountants – Penang (the only lady chairperson to date), ACCA Malaysian Advisory Council (MAC), charity fundraisers. She also received Top 40 under 40 Le'Prestige Awards for her achievements.
She is one of the few Malaysian Chartered Financial Analyst (CFA) charter holder, a global body for investment professionals, a Chartered Accountant (ACCA) and Associate Certified Coach with International Coach Federation.
She is a successful and dynamic woman leader, and a strategic thought leader. She is passionately involved in bringing awareness to help women board members adapt quickly and successfully in today's boardrooms. She has a positive vibrant energy and a never-say-no attitude for taking up bigger meaningful challenges to equip women to be equal partners in the boardroom.