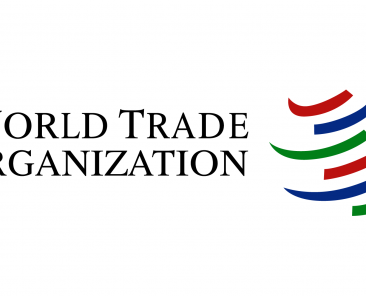 "Customs has a key role in making trade seamless, safe and secure," stated WTO Deputy Director-General Anabel González at a 20 January hearing of the European Union's Wise Persons Group on Challenges Facing the Customs Union. DDG González observed that customs authorities need to respond and adjust to changes in the global trade landscape brought about by the COVID-19 pandemic, rapid technological developments, geopolitical tensions and climate change. She added that the role of customs was becoming increasingly complex, and…
The Pacific Basin Economic Council
believes that through cooperation and the exchange of ideas, the private sector can work with governments to promote significant growth and prosperity in Asia Pacific.
The Value Prop – episode 16
World Digital Economy and Technology Summit 2022
Chairman Andrew Weir opening remarks at the WDET- World Digital Economy and Technology Summit 2022,co-organised by the KSI Asia Pacific and PBEC
GWTC – Guadalajara World Trade Center, Mexico
GWTC is the International Air Cargo hub that connects Latin America with the World from Guadalajara
For those of you wishing to attend this years APEC CEO (In person) Summit in Bangkok on the 16-18th November 2022, you are kindly requested to register your interest via this link below. It also provides you with the latest delegate fee package costs. All applicant approvals or denials for receiving an official invitation by the organisers this year will be sent out to you directly via your registered email. I therefore ask you to urgently complete the registration process,…
When: June 22-23rd 2022 – Agenda Where: Hybrid event: Science Museum London, U.K. – Accommodation options here & access virtually via online live streaming platform PBEC is an official network partner of the Secure World Foundation Summit and our PBEC community is cordially invited to attend this exclusive event focused on the Future of Space exploration and its peaceful sustainable development. The summit promises to bring together governments, industry leaders, international organisations, academics and civil society groups to develop and…
PBEC – Pacific Basin Economic Council is by invitation ONLY a members based institution, that supports connectivity and cross-border regulatory standardisation efforts within APAC for all technological advancements, through dialogue, engagement and collaborative efforts.
PBEC's focus is to continual attain recognition as the most comprehensive multilateral platform for APAC business leaders to engage with, advocating key trade issues of importance under a fair rules based system, thus promoting cooperation amongst member States to achieve inclusive, sustainable economic and social development in Asia and the Pacific.
Subscribe to PBEC's Newsletter
PBEC – Promoting Trade Without Borders