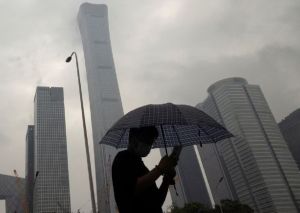 China is struggling to revive foreign investment in its financially battered cities and provinces as foreign firms remain wary of political risks and new incentives fall far short of sweeteners once used to attract overseas money.
With their coffers depleted after an economically bruising pandemic and property crisis, local authorities have been racing to find new revenue sources, with foreign investment particularly coveted.
Premier Li Qiang in March declared China open for business again, and since then provinces and cities from Sichuan to Chaozhou have sent delegations across the globe to pitch and invited investors to rare symposiums.
However, foreign industry executives and lobbyists say the incentives many local governments now offer are far less attractive than they were a decade ago, when companies could easily win subsidies or free land use and the regulatory environment seemed more predictable.
"Clearly the China-side is very much getting on the front foot with international engagement," said Kiran Patel, senior director at the China-Britain Business Council. He cited five meetings between their London office and delegations from Chinese local governments in late June.
But "there's still a lot of work to do in terms of warming up or reheating interest in China," he warned
Read more HERE