55th Annual Dialogues Summit
"Thank you very much for inviting me to this very enriching and lively discussion. In particular, it confirmed the fact that us islanders can help each other in leading the way towards achieving the UN-SDGs, or even better, the newly coined acronym RDG's that we heard at your annual PBEC summit perhaps for the first time. There is an open invitation to PBEC to pay us a visit here in Tahiti on route to APEC 2023."
Vincent Dropsy Chair of the PECC committee in French Polynesia (FPTPEC) & Professor of Economics, Codirector of the Center for Tourism Studies in Oceania and the Pacific (CETOP) at the University of French Polynesia (UPF).
"Thank you once again for the opportunity to join a stimulating & informative plenary panel this morning! Looking forward to continuing to work with you all at PBEC on these important issues."
 Stephen Jacobi Executive Director, APEC Business Advisory Council Alternate (New Zealand)
"Thank you, Michael for putting together this important session of water security and congratulations on delivering a wonderful event. Your efforts are most valued and appreciated. I continue to be an ardent supporter of PBEC and happy to participate in future activities more often going forward."
Dr. Parag Agarwal Janajal Founder & CEO & PBEC member (Singapore)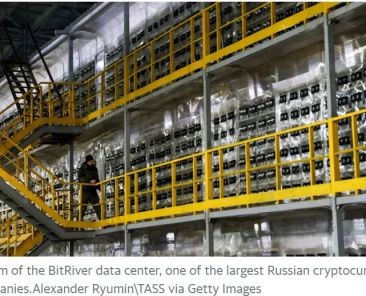 When the central bank of Russia proposed a sweeping ban Thursday on crypto activity, digital assets barely skipped a beat. Bitcoin even rose around 5% at one point during New York trading hours. "There are bigger concerns right now in crypto right now," Chris Vecchio of DailyFX told Insider. "What's happening is much more closely tied to global stimulus conditions and central banks pulling back their pandemic era efforts. That, to me, is the prevailing story here." John Wu, president…
The Pacific Basin Economic Council
believes that through cooperation and the exchange of ideas, the private sector can work with governments to promote significant growth and prosperity in Asia Pacific.
CABC- Canada-ASEAN Business Council is hosting its flagship Canada-ASEAN Business & Investment Forum on February 24 & 25th 2023, at the JW Marriott in Jakarta, Indonesia. The Forum is by-invitation only and aims to convene 200-300 Canadian and Southeast Asian business & government leaders. PBEC is an official Supporting Organization to help promote this event and to invite PBEC members to attend. Event details, agenda and registration click here: https://www.canada-asean-forum.com/ Please Note: PBEC is an official partner of this Forum….
PBEC is supporting a joint Christmas party together with the Female Entrepreneurs Worldwide (FEW) and several of their business partners – Gafencu Magazine, L'VOYAGE, QonBay, Brainwin Funds, TIC Capital and SPARQ Capital on Tuesday 13th December 2022 7.30-1030pm in Hong Kong. We expect in total 100-150 guests. Each ticket is HK$800 (charged at cost) an evening of free-flow food and drink, Claude Monet immersive art show, musical performance and business networking. FEW will take care of the full event planning…
PBEC – Pacific Basin Economic Council is by invitation ONLY a members based institution, that supports connectivity and cross-border regulatory standardisation efforts within APAC for all technological advancements, through dialogue, engagement and collaborative efforts.
PBEC's focus is to continual attain recognition as the most comprehensive multilateral platform for APAC business leaders to engage with, advocating key trade issues of importance under a fair rules based system, thus promoting cooperation amongst member States to achieve inclusive, sustainable economic and social development in Asia and the Pacific.
Subscribe to PBEC's Newsletter
PBEC – Promoting Trade Without Borders