Recording date & time: March 2021
Filmed on locations: Salon Films Studio, Kowloon, Hong Kong & Manila in the Philippines
Participants:

Plug and Play Tech Center was officially launched in 2006. Plug and Play is a global innovation platform that connects start-ups to investors and corporations worldwide. We also invest in over a hundred companies each year. During our first few months, we only had 20 companies in our portfolio and did three investments only. But ever since 2006, we had helped over 2,000 start-ups already. One of the things we do is to help our start-ups in raising money. Our community of startups have already raised in excess of $3.5 billion since 2006. We also want to connect them to the 300 corporations worldwide that we are currently working with. These corporations want to have an innovation strategy, so we gave them one. They could buy the start-ups if given the choice, or they could provide them services and products. Innovation is the goal of our company. Plug and Play is dedicated to accelerating the ingenuity of start-ups. Their collaboration with our corporate partners is the key to their success because they could validate their ideas and could help the allocation of their funding.
Jay Fajardo Co-Founder Launch Garage & Co-Founder & CEO Digital Health start-up MEDIFI
https://www.launchgarage.com/          https://www.medifi.com/


Jay is a serial tech entrepreneur who has founded many start-ups over the years and is an ardent advocate of innovation from the grass roots. He is currently the Founder of Launch Garage, a co-working and tech innovation hub in Manila that provides a venue for open collaboration, knowledge sharing, events, acceleration, and a landing pad for global start-ups and investors that connect with the Philippine start-up ecosystem. With its key relationships with global innovation hubs such as Plug and Play in Silicon Valley. He is also co-founder and CEO of digital health start-up MEDIFI, founder and CEO of agile development shop PROUDCLOUD, the founder and CEO of LAUNCHGARAGE, an innovation hub based in Manila. Co-founding MEDIFI in 2014, Jay is considered to be one of the pioneer innovators and thought leaders in the Philippine digital health ecosystem.
In 2002, he founded Wi-Fi hotspot network Airborne Access, which was acquired by PLDT in 2008.
__________________________________________________________________________________
Supported by: https://philippines.business/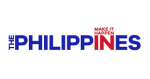 Located within one of the world's fastest growing economies, the Philippines is an ideal investment destination, offering businesses unique access to a large consumer market and excellent trade options both within Asia and beyond. Its  business friendly laws attract international companies into the Philippines and with a government committed to creating a business-friendly landscape. There has never been a better time to make it happen in the Philippines.