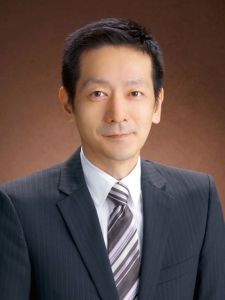 Yoshi has 30 years of experience in SME financial architecture and SME strategic & financial advisory in Japan and 15 frontier/emerging economies. He is the Founder & Former Managing Director of Crossborder Japan (Tokyo & Singapore). Prior to this, he worked for Japan Finance Corporation (JFC), Embassy of Japan in Vietnam, Mitsubishi UFJ Research & Consulting (MURC), Tokyo Small and Medium Business Investment & Consultation (SBIC), and Japan Economic Research Institute (JERI).
Currently, Yoshi is an angel investor &/or advisor to SME-focused fintech startups (London, New York, Dubai, Tallinn), Partner & accredited business angel at REDangels (angel investors' group, Aveiro, Portugal), Advisory board at Fincog (fintech consulting firm, Amsterdam), and Associate at Silk Road Associates (strategy consulting firm, Hong Kong).
Yoshi's vison is to enhance an ultimately user-friendly SME banking system described as "ambient banking" backed by AI, analytics, blockchain, cloud, API, and ethical bankers. He is ranked #30 among Thinkers360's 'Top 50 Global Thought Leaders and Influencers on FinTech' (Nov 2019). Also, as a SME strategic & financial advisor, he is ranked #6 on 'Business Strategy' and #16 on 'Entrepreneurship' (Nov 2019).
Yoshi holds an Executive MBA from Aalto University, formerly known as Helsinki School of Economics, as well as certificates of Fintech programme at University of Oxford Said Business School and AI program at MIT Sloan School of Management.