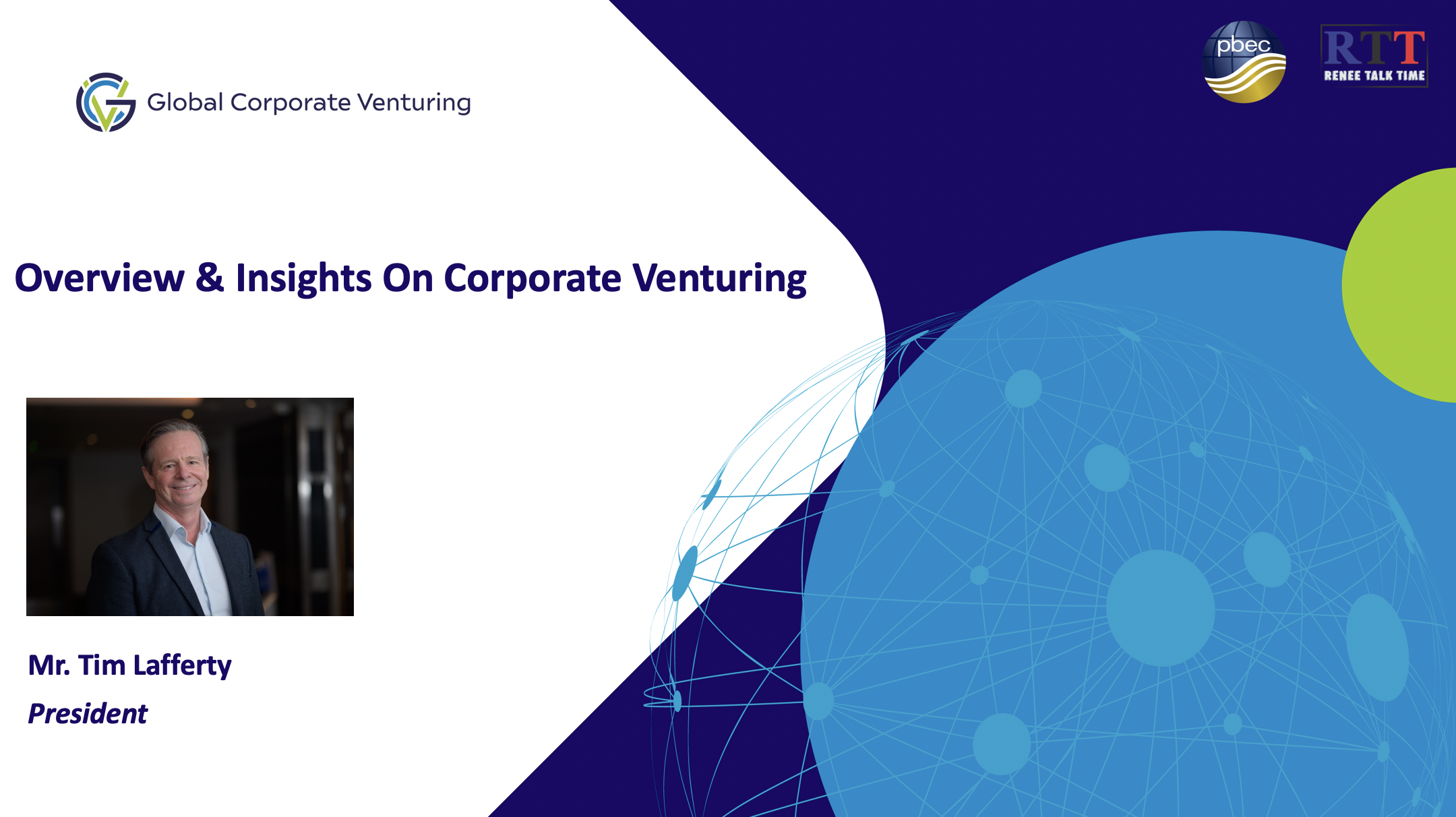 An Interview with President Tim Lafferty of Global Corporate Venturing (GCV)
Host: Renee Pan PBEC Managing Director UK & Europe
PBEC's Renee Pan sat down with President Tim Lafferty of Global Corporate Venturing (GCV) this month Jan. 22 to talk about his views and insights on Corporate Venturing. Audio is in dual Chinese and English.
As the lifespan of large companies reduces, due to disruptive innovative competitors and corporate venturing, large companies are increasingly taking minority equity stakes in start-ups. This trend has been on the rise once again in recent years. But it's a challenging landscape to navigate successfully.
That said it's one of the innovation tools that corporates can use to understand new technologies and markets and to develop a more entrepreneurial mindset. Strap in and listen to Tim's views and outlook for CVC's in 2022.
Global Corporate Venturing is a membership based media organisation, supporting corporates in their venture activities. In 2020, $130bn was invested in venture capital rounds in which 2,300 corporates participated in over 3,600 deals.
Learn how, why and where many of these corporations are participating in this, including data on activities across Asia. You'll receive top tips on what first steps you should consider if you are thinking of establishing a successful corporate venture capital (CVC) unit.
Youtube Link: https://youtu.be/OHEPyzsI6ls