Dear fellow Board of Directors, Members and Esteemed Colleagues of PBEC,
The Pacific Basin Economic Council and I cordially invite you to kindly REGISTER and attend this year's Annual General Meeting. This year once again we have taken the pragmatic decision to host this AGM virtually, which allows as many of our international members and partners the opportunity to attend and participate LIVE.
When: Tue 24th May 2022
Time: 1600 -1700L HKT/SGT
Location Zoom- Pre-Register Here: https://us02web.zoom.us/webinar/register/WN_7XeXUPc_T4uu6p5ibU4IVQ
You can nominate a PROXY to attend and vote on your behalf if you are unable to, but kindly inform PBEC if this is what you plan to do. Simply email: pbec@pbec.org with the persons details. Non-members from our community can also request to attend as a non-voting delegate via email, but PBEC reserves the right to refuse any registration not recognised or from any unauthorised media.
Feel free to table any specific questions you wish to raise at the AGM to our Chief Executive Michael.Walsh@pbec.org or to myself in confidence at andrew.weir@kpmg.com ahead of this years' meeting.
And finally, if there are any of our members who wish to get more involved in PBEC's day to day operational roles and wish to be considered, we also welcome your interest.
It only leaves me to thank you for your continued and unwavering support of the PBEC over the past 12 months and look forward to seeing and hearing from many of you at this years' AGM.
Yours Sincerely,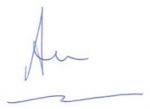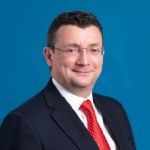 PBEC Chairman Andrew Weir MA, FCA, FHKSA, FIOD, MBE, JP
Regional Senior Partner, Hong Kong
Vice Chairman, China
Global Chair, Asset Management and Real Estate at KPMG