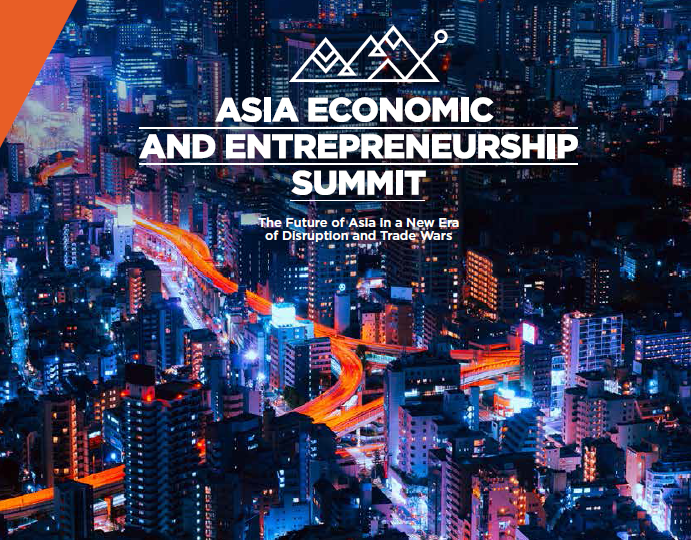 The Asia Economic Summit brings together Leaders, Thinkers and Influencers from Government, Business, Academic Institutions, Think Tanks and Civil Society Organizations to discuss and debate the future of Asia in this new area of disruption and trade wars. The Age of Disruption with the growing impact of Artificial Intelligence, Robotics and the Internet of Things will shape a new future for Asia. Trade wars and rising protectionism will also impact on the competitiveness of nations. Asia also faces nontraditional threats like crossborder crimes, migrant smuggling, transboundary diseases and national disasters.
The 4E's will have a big impact on Asia's future growth – economy, environment, employment and energy. The 2019 Asia Economic Summit will look into these 4E's as well as evaluate emerging trends, key challenges and strategic issues impacting the future of Asia. High level speakers, eminent thinkers, business and civil society leaders will share knowledge, insights and information.
The Asia Economic Summit will enable participants to feel the pulse of Asia's economy and the tempo of development. It will also enable participants to identify key risks, evaluate new business and investment opportunities and exchange views with eminent personalities at the Summit.
Click here to download event programme and registration form