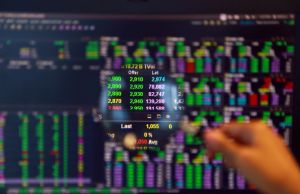 Lippo Group's OUE Lippo Healthcare, or OUELH, the healthcare subsidiary of Singapore-listed property developer and owner OUE Limited, has announced a plan to convert existing shareholder loans and interests worth $144 million into perpetual securities in a strategic move to strengthen its capital structure, the company said in a statement on Tuesday.
Under the plan, OUE Lippo Healthcare will convert shareholder loans and accrued interests of 189.6 million Singapore dollars ($144 million) to 4.0-percent convertible perpetual bonds. The bonds will be convertible into ordinary shares of the company at 7 cents per share.
The plan has received solid backing from major shareholders, including OUE and the Japanese trading firm Itochu.
As the perpetual securities have an estimated indicative fair value at 77.3 million Singapore dollars, a 59.2 percent discount to the loans and interest, the shareholders stand to gain an indicative one-off gain of 112.3 million Singapore dollars, OUE Lippo Healthcare said.
"The board is thankful for the patience of all our shareholders and the commitment of our controlling shareholders, OUE and Itochu, whose support is pivotal for the success of the proposed transactions," Lee Yi Shyan, OUE Lippo Healthcare's chairman, said in the statement.
"The features of the perpetual securities allow the company to pursue its business plans from a position of strength, which is even more critical given the challenges and opportunities arising from the Covid-19 pandemic," Lee said.
OUE Lippo Healthcare has the sole discretion to decide the redemption of and any future distributions of the perpetual securities. In addition to not having any fixed redemption maturity deadline, the bonds cannot be redeemed or converted into ordinary shares within 5.5 years since their issuance.
"We believe the proposed transactions are an important milestone for the company and are beneficial to all shareholders," Yuji Fukuda, the company's board director, who also a chief executive officer (CEO) for East Asia Bloc and Asia & Oceania Bloc of Itochu, said.
The plan is subject to approval in an extraordinary general meeting on a future date which would later be determined, OUE Lippo Healthcare said.
RHT Capital acts as the financial advisor and ZICO Capital s an independent financial advisor for the proposed transactions.
Read more: https://jakartaglobe.id/business/ouelh-announces-strategic-recapitalization-plan