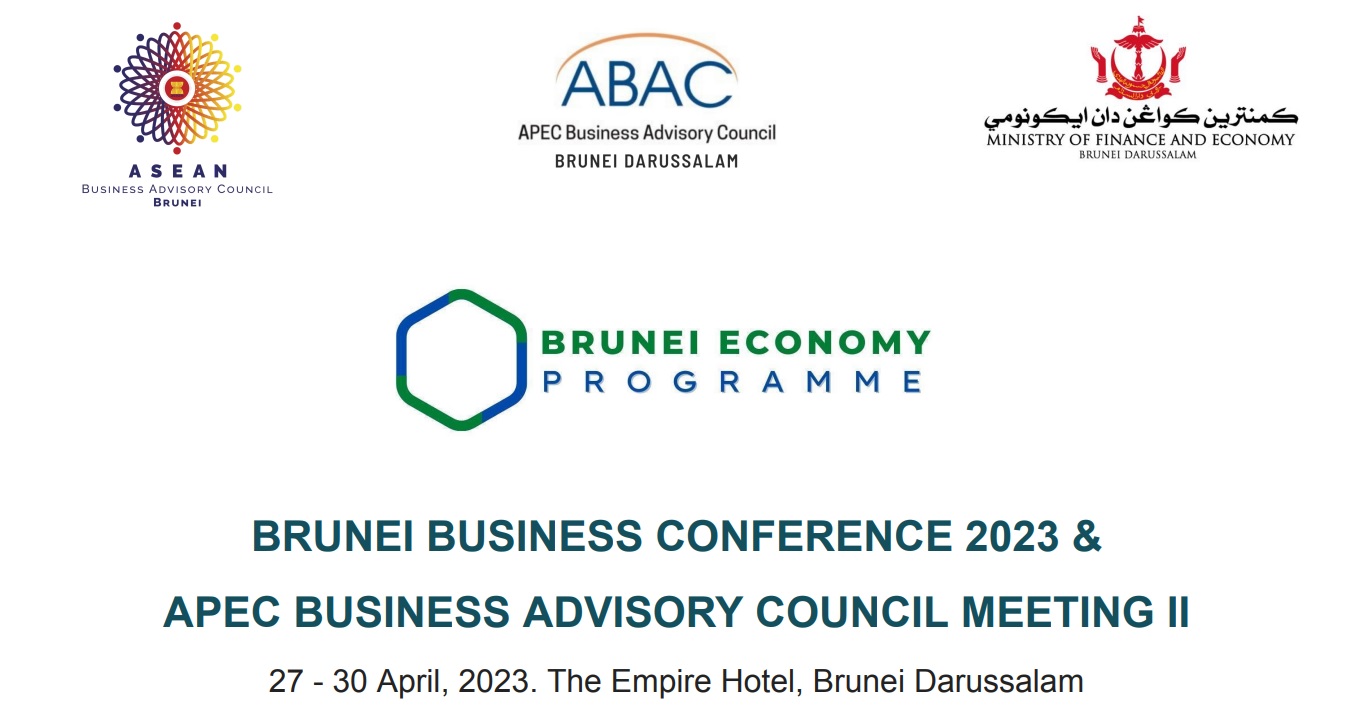 Dear PBEC members,
Please find attached a letter of invitation via one of our partner organisation's Australia ASEAN Chamber of Commerce courtesy of our own PBEC Board of Director Deborah Biber from the APEC and ASEAN Business Advisory Council's of Brunei. This invitation invites you to consider attending the Brunei Business Conference on the 27th to 30th of April 2023 being held at The Empire, Brunei and the related events around the APEC Business Advisory Council along with the conference programme
It's a great opportunity to visit Brunei for the first time or perhaps since prior the pandemic and to meet with the Brunei business community as well as APEC and regional ASEAN based businesses. The full list of APEC BAC members can be seen here.
Arsjad Rasjid, Chairman of the ASEAN Business Advisory Council, Chairman of the Indonesian Chamber of Commerce and Industry (KADIN) has confirmed he will be coming to Brunei to take part. In addition, to the Brunei and APEC business community, we are also looking forward to the Sarawak Economic Development Corporation and the Sabah Economic Development and Investment Authority taking part and they would be keen to meet with PBEC members and its business leaders. ASEAN BAC Brunei is hosting a Roundtable on Borneo on the morning of the 28th of April. The Brunei Economic Development Board would also be keen to meet with PBEC members as well if you feel it is of relevance to your own objectives.
Please let me know if you have any interest in joining this event ASAP, as its strictly 'by invitation only' and the organisers have the right to vet your credentials and possibly deny any delegates proposed, who express a wish to join. You can also connect with Deborah directly on ceo@austchamasean.com or contact the organisers representative, Allen Lai (email at allen.lai@conferasiapac.com or phone at +673 8739619), who will be happy to provide further details.
Regards,

Michael Walsh
CEO
Pacific Basin Economic Council
M: +852 6014 9899
E: michael.walsh@pbec.org
W: www.pbec.org