Laurie Chow – Chief Executive Officer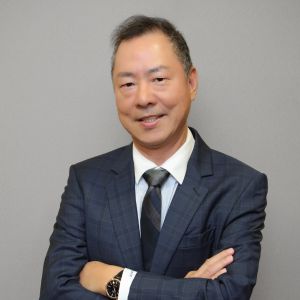 Laurie is the Founder and Chief Executive Officer of Vega Global. He humbly started his career in 1980 as a sales executive selling projectors to different schools in Hong Kong. With his ambition and hard work, he founded Vega Technology Ltd. in 1986, which began as a local distributor of audio-visual equipment. Over the years, Vega rapidly grew as a critical distribution agency for international AV and IT manufacturers.
In 2010, Laurie started to bring the business globally and endeavored to expand Vega's operations in the international setting. That same year, Vega established offices in Singapore and Japan, which triggered its rapid growth across APAC and Europe. Today, Vega has a comprehensive network of more than 600 professionals working across 22 offices in 16 counties.
With his extensive experience in sales and a keen eye on business development, Laurie has led Vega to become one of the largest AV and IT Solutions Provider in APAC.
Matthew Deayton – Deputy Chief Executive Officer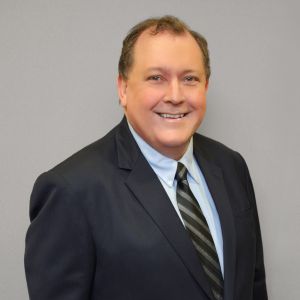 Matthew is a seasoned senior executive with more than 20 years of management experience within the professional services industry. His career started in project management and progressed to in-house project delivery of corporate real estate and IT projects through to regional sales and business development.  His focus is on business management, business strategy, client engagement, new business development, sales management and account management with multinational clients throughout the APAC regions.
Matthew has extensive global experience, with a deep understanding of doing business in the Asia Pacific region where he has been based for more the majority of his life. He utilises strong leadership and man-management to develop and implement strategic plans, and to attract, coach and guide successful teams within the organisation.
As Vega Global's deputy CEO, Matthew is responsible for the running and growth of the business globally. Through his strong management background, he closely works with the executive leadership team and country managers to align the company's strategic objectives, ensuring all of Vega's efforts are delivered consistently in a tangible, efficient, and effective manner.
Matthew Deayton joined Vega in 2015 as Global Business Development Director. He leads the overall business strategy and responsible for growth initiatives globally. Through his strong sales background and passion for leadership, Matthew closely supports the sales and account management function into Vega's key customer.
Matthew started his career in Project Management and progressed to in-house project delivery of corporate real estate and IT projects through sales and business development. Today, Matthew has over 20 years of management experience focusing on Business Management and Strategy, Client Engagement, Business Development, Sales and Account Management with Multinational clients throughout APAC regions.
About Vega Global
Vega Global is one of the largest System Integrators and Managed Service Providers for digital workplace systems, audiovisual solutions, video conferencing, and collaboration technologies. We design, implement, and support solutions across all industries, enhancing the way businesses compete, operate and communicate.
Founded in 1986, we started as a local distributor of audiovisual equipment and have evolved into a world-class solutions and services provider to meet the diverse needs of clients around the world. Today, we have a comprehensive network of more than 600 professional staff working across 20+ offices in APAC, Europe and the Middle East. With our knowledge, experience, and presence worldwide, Vega Global has been the preferred partner of enterprises and Fortune Global 500 companies.
Our focus is on delivering our solutions and services through a business-to-business model with a strong focus on multi-national corporations that desire a single vendor relationship, capable of delivering across a diverse geographical spectrum coupled with in-country contract administration and billing capabilities.
In the past year, we have endeavoured to keep our operations' momentum despite the new challenges brought about by the COVID-19 pandemic. Amid the restrictions and lockdowns, we accelerated the development of our digital workplace solutions portfolio to provide and support technologies that are of paramount importance to our clients. We have deployed and supported video conferencing and collaboration solutions that enable our clients for the "work from home" modes of operations, thereby avoiding work disruptions and maintaining their productivity and ensuring staff safety.
With the shift in the work style and workplace trends, we have expanded the depth of our solutions portfolio to deliver digital workplace solutions that fit into the "new normal." Space planning for social distancing measures, occupancy sensors, zero-touch technologies, and cleaning on-demand are some of the new technologies that we are currently deploying for clients as they prepare their teams to come back to working fully in the office setting.