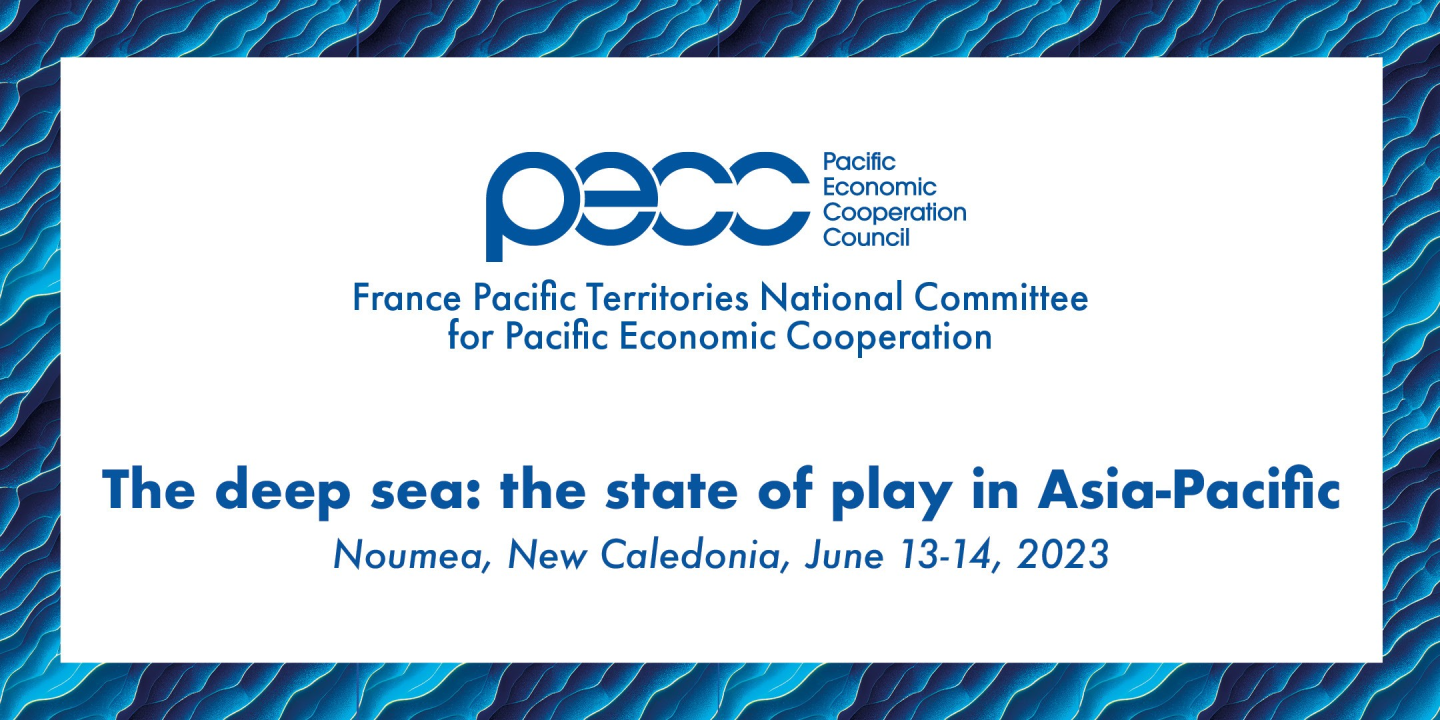 Dear Members and friends of PBEC.
On behalf of Pascal Lamy, chair of the French Pacific Territories Economic Committee (FPTPEC), I am delighted to extend an invitation to the PBEC members & its community to join this special seminar on June 13 and 14 in Noumea (New-Caledonia) on the theme of "The deep seabed: the state of play in Asia-Pacific".
This hybrid seminar will bring together speakers from across the Asia-Pacific region (Australia, China, Cook Islands, Malaysia, New Caledonia, New Zealand, French Polynesia, United States and Vanuatu) to explore the full range of issues relating to the deep seabed, beyond the mineral question alone, including questions of governance, technology, marine biology, culture and protection.
A special session will be organized on June 13 late afternoon (Noumea's time) on the program of the next UN Conference on the Oceans to be held in Nice in 2025 under the presidency of France and Costa Rica.
To take part and follow our updates, please register on the event website
You can find a recent political and economic update on French Polynesia from our PBEC and PECC colleague Professor Vincent Dropsy at the University of French Polynesia by clicking here
Yours sincerely,
Marc Reverdin
Secretary General
France Pacific Territories Committee
+33.760.247.403 — www.fptpec.org