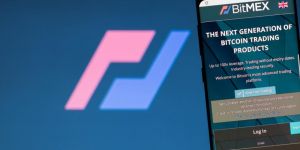 100x, the owner of the BitMEX cryptocurrency trading platform, has hired auditing veteran Stephan Lutz as its new chief financial officer.
According to an announcement Thursday, Lutz will join the group in May to take charge of financial growth, business expansion and profitability.
The new hire brings to the firm nearly a decade of experience as partner at auditing and consultancy giant PricewaterhouseCoopers (PwC), as well as time advising financial corporations at PwC Europe and PWC Germany before that.
"[Lutz] joins at precisely the right time for us in our evolution as a company as we enhance the BitMEX platform and look to expand our capabilities further in 2021," said 100x Group CEO Alex Höptner.
The addition is the latest in the aftermath of recent legal troubles for the firm and follows the hiring of 100x's first chief compliance officer.
In October 2020, the U.S. Commodity Futures Trading Commission and federal prosecutors charged BitMEX with facilitating unregistered trading and other violations.
As reported by CoinDesk Wednesday, BitMEX founder and former CEO Arthur Hayes, who is currently in Singapore, could surrender to U.S. authorities next month.
Full article here: https://www.nasdaq.com/articles/bitmex-operator-appoints-pwc-partner-as-chief-financial-officer-2021-03-04
In other news-Bitmex plans to add crypto spot trading and custody services to its exchange offering.
https://www.financemagnates.com/cryptocurrency/news/bitmex-plans-to-add-crypto-spot-trading-custody-services/