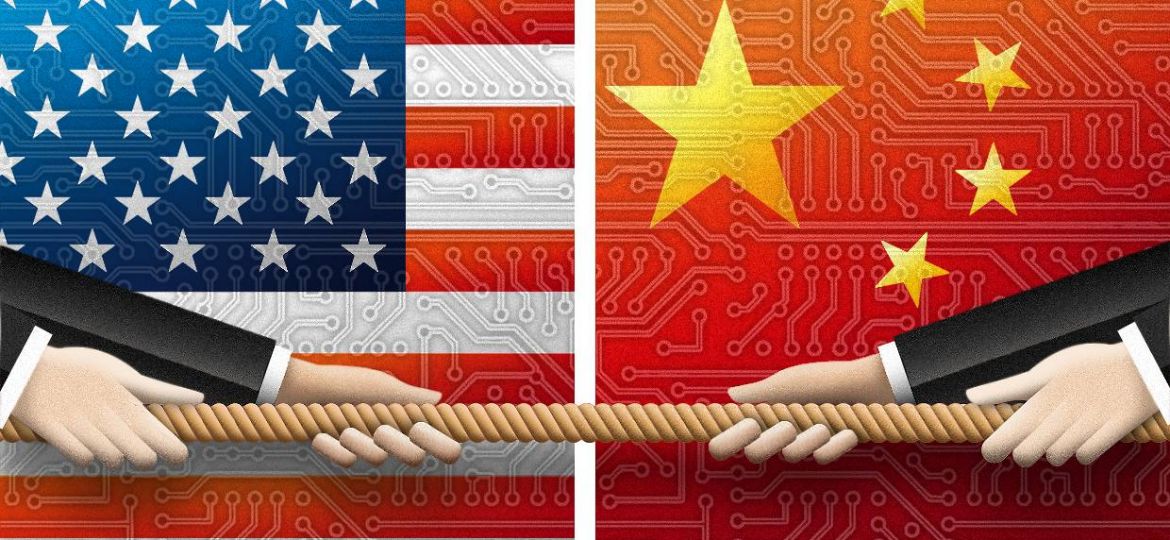 There has been lots of comment and analysis over the past four days. Here is a collection of varying views …
The US-China trade war has begun
Senior Fellow David Dollar gives an update on the U.S. tariffs directed at Chinese steel and aluminum that go into effect today, and makes predictions on how both countries' economies will be affected by the ensuing trade war.
Please click here to have the full radio.
The US-China trade war is about to get real
After months of threats and skirmishes, the trade war between the United States and China is about to get serious.
Please find more by click CNN
Trade wars won't fix globalization. Here is Why
The Trump Administration's announcement in February of new steel and aluminium tariffs on national security grounds, including on imports from allies like the EU, have set the stage for escalating trade tensions. The EU recently imposed retaliatory tariffs on products ranging from bourbon whiskey to motorcycles. The US President hit back with a tweet threatening a 20% import tariff on autos and auto parts, telling manufacturers: "Build them here!"
For more, please click World Economic Forum.
$34 Billion $34 Billion = More Than Just Rhetoric
It's finally started. The US imposed 25% tariffs on $34 billion in goods from China at 12:01 am. Once the first tariffs were actually collected by American customs officials at the border, the Chinese responded by imposing their own counter measures on an equivalent amount of goods crossing into China.
While the analyst on CNBC ahead of me today tried to argue that all this tariff discussion was "mere rhetoric" whipped up by the media, by the afternoon in Asia it has become crystal clear that the tariff dispute is about more than just words.
Please find more in Talking Trade Blog by Asian Trade Center
Trump threatens to impose $500bn of tariffs on China
Donald Trump warned that he was prepared to impose tariffs on imports from China worth as much as $500bn as the US fired its biggest shot so far in the accelerating trade war between the world's two largest economies.
Please click more to read the full article.
US, China deliver on threats as 'biggest trade war in economic history' starts at high noon
Analysts say conflict could damage the global economy, but Chinese social media users are more interested in a ship full of soybeans
"biggest trade war in economic history" began on Friday, China said after Washington and Beijing traded 25 per cent tariffs on US$34 billion worth of each other's goods, while analysts warned the dispute was set to run and run.
Please click more to read the full article.
Europe could suffer collateral damage in US-China trade war.
FRANKFURT, Germany — European businesses are unsettled as they watch the U.S. and China collide over trade. And for good reason: the nascent global trade war could represent the biggest single threat to the economic upswing that has helped the region get past its financial crisis.
Please click more to read the full article.
How to Lose a Trade War
Trump's declaration that "trade wars are good, and easy to win" is an instant classic, right up there with Herbert Hoover's "prosperity is just around the corner."
Trump obviously believes that trade is a game in which he who runs the biggest surplus wins, and that America, which imports more than it exports, therefore has the upper hand in any conflict. That's also why Peter Navarro predicted that nobody would retaliate against Trump's tariffs. Since that's actually not how trade works, we're already facing plenty of retaliation and the strong prospect of escalation.
Please click more to read the full article.