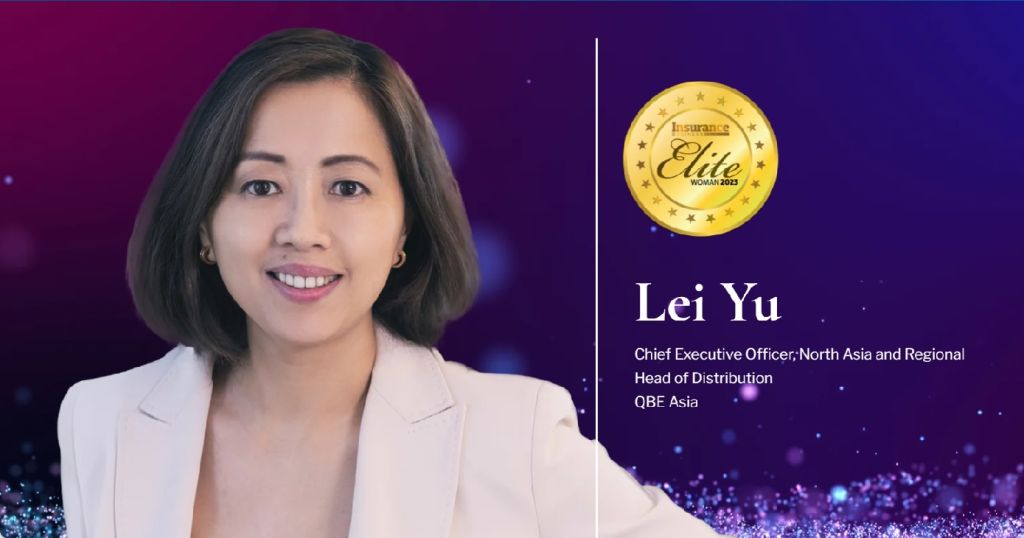 As the CEO for North Asia and Regional Head of Distribution at QBE Asia, Lei Yu has implemented well-defined strategies for the business and its distribution and partnership areas. These strategies have been instrumental in driving the company's Asia growth ambition.
Lei brings a wealth of knowledge and experience in driving profitable growth, having served in executive leadership positions in various global insurance hubs over her career.
"I strongly believe in the power of teamwork," she says. "I actively listen to and communicate openly with my team, building trust and encouraging them to believe we can overcome any obstacle together. The substantial increase in our colleague engagement scores over the past few years has been an important milestone in our journey towards achieving our goals."
One of Lei's most significant challenges in her current role is addressing the legacy issues she encountered when she first joined the business. With her steady leadership, Lei and her team are modernising traditional insurance practices through innovation. They have implemented customer-centric initiatives to improve operational efficiency and create more value for their business partners and customers.
"As a result, we have been able to turn around our business performance and achieve profitable growth, which is a significant accomplishment that I am very proud of," Lei explains. "I firmly believe in taking small, incremental steps toward our goals when tackling challenges. By doing so, we can achieve measurable progress and build momentum towards achieving our ultimate objectives."
Read More HERE