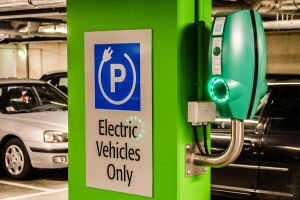 A report by Daniel Sperling, Gil Tal, Scott Hardman, Glacer Niño Vasquez and Emmanuel A. San Andres
Source: APEC Policy Support Unit Policy brief No.48
Abstract
Climate change is an existential threat to the APEC region. In their 2021 declaration, APEC Leaders made the commitment to 'leverage APEC's role as an incubator of ideas and capacity building to tackle climate change' and 'integrate action on climate change across relevant APEC workstreams. Transportation is a large part of the challenge, accounting for about a quarter of total greenhouse gas (GHG) emissions worldwide. The most effective and economically efficient strategy to dramatically reduce GHG emissions is vehicle electrification, combined with clean energy production.
Policy options for vehicle electrification
Vehicle supply regulations. Setting electric vehicle (EV) sales targets for automakers is a compelling option in promoting EV adoption. And, fuel efficiency and carbon dioxide (CO2) performance standards are important regulations that directly reduce GHG emissions from vehicles sold to consumers.
Vehicle purchase incentives. Consumer subsidies accounted for a substantial share of total EV sales and were associated with increased demand for EVs. Purchase incentives reduce upfront costs and encourage consumers to make a behavioural change.
Provide vehicle usage incentives. Access to high-occupancy vehicle/carpool lanes, parking incentives and road toll discounts are useful policies to incentivise consumers to use EVs. These solutions lead to greater market share, especially in the nascent stage.
Develop charging infrastructure. Lack of visible charging infrastructure can be a barrier to EV purchase. Investment in charging infrastructure can help grow EV sales, and is especially important in increasing EV market share.
Educate, inform and reach out. Consumer awareness and understanding of EVs and their characteristics are necessary preconditions for potential buyers. Investments in education and awareness programmes and campaigns may accelerate the shift toward vehicle electrification.
To view the full report – Click Here