Andy Lau | Co-Founder & Chairman – Redsip, Inc.
Andy is a serial-entrepreneur, technologist and investor with strong strategic connections in APAC and Silicon Valley. Andy has founded a number of successful tech businesses and advised numerous US companies entering Asia Pacific markets. In 2018, HK Broadband Network (1310.HK) acquired ICG for $200mn, a leading cloud business Andy also founded to complete HKBN's enterprise business solution portfolio where he led the 6,000 talents organization as Chief Commercial Officer.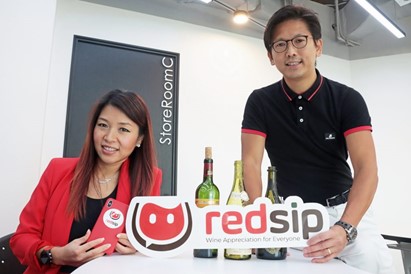 Qing Li | Co-Founder & CEO – Redsip, Inc.
With a background in technology and management consulting, Qing developed her vision and passion for the future of technology while she worked on various projects advising Silicon Valley companies growing at different stages. Prior to founding Redsip, Qing spent 7 years in the US with Russell Reynolds, The Lancer Group and its affiliated private equity firm L Capital, serving Private Equity partners in diligence support, deal origination and executive search.
Latest deck on Redsip: https://docsend.com/view/ktyz74bi6auwxg8e – They are actively seeking interest for Series A round from PBEC members closing in June 2021. Can contact PBEC to learn more and make the connection.