Solving operational risks for family offices – Finlight's artificial intelligence (AI) and Natural Language Processing (NLP) solution
Solving operational risks for family offices – Finlight's artificial intelligence (AI) and Natural Language Processing (NLP) solution
Why does Finlight exist?
Current challenges in the family office and UHNWI industry
Today, family offices monitor trillions worth of assets of all kinds. A typical family office may be linked with multiple GPs, asset managers, custodian banks and investment consultants. However, these portfolio data are rigid and non-standardised. As family offices grow, their operational management becomes more cumbersome and complex. Moreover, living in the current globalised world escalates the level of complexity, with family assets spreading across multiple jurisdictions.
As such, family offices spend most of their time collating and managing heterogeneous data across multiple platforms. Yet, there is still a lack of efficient technology solution providers that solve this issue.
The dilemma
When deciding which service provider to opt for, family offices and UHNWIs are limited by the fact that they need to monitor all asset types, including bankable and non-bankable. This leads to an issue in the selection process, as current solutions do not effectively support the information flow of complex portfolio data they need to monitor. At the same time, they face a problem of accessing universal data due to the costly implementation of technology. These shed light on the dilemma family offices and UHNWIs face when choosing a service provider.
Excel is the most common tool that family offices and UHNWIs opt for when monitoring portfolio data. It is simple to use and has ready-to-use formulas. However, when it comes to monitoring and analysing large amounts of data and information, this becomes a highly time-consuming task with a risk of having human errors that lead to inaccurate data processing, resulting in wrong decision-making.
They could alternatively opt for Business Process Outsourcing (BPO), in which they outsource their workload to freelancers or agencies. This might be a cost-effective choice where they could benefit from expert skills, but the outcome may not be satisfactory due to the low reactivity rate. With the loss of control over the data process, this disrupts the information flow that is key to effectively monitoring their portfolio data.
Another method is to use a system. On the one hand, this is robust and improves family offices' adaptability to changes in data and information. On the other hand, it is resource-consuming and represents issues with the size of the family office. For mid-size family offices, this becomes a massive barrier to entry in which it takes a lot of time to develop and implement it on their own systems, and also requires constant IT maintenance.
Last but not least, they could opt for a SaaS solution which is flexible and provides a higher level of accessibility. Despite being an attractive option, the increased agility comes with risks of data security, including the risk of data breach and cyberattacks. This results in concerns over compliance and control risks, which are becoming a growing priority for family offices as they move closer to being regulated entities.
Given the above, the family office and UHNWI world faces a fundamental issue of lacking a fully integrable, turnkey solution that effectively manages complex assets of all kinds. This is why Finlight was created.
Solving the issue: Finlight's solution
Launched in 2016, Finlight is here to make family office management more effective by lowering the operational costs and risks in extracting, populating and aggregating complex institutional portfolios, ensuring higher net returns for our users. With a mission of eliminating the operational and technological complexity to aggregate complex portfolio data across all assets, custodian, administrators and managers used, we provide family offices with a highly secure yet collaborative portfolio consolidation software, exclusively designed to serve their unique needs.
Inside Finlight: how do we benefit family offices and UHNWIs?
Using AI and Natural Language Processing (NLP) technologies, we retrieve and consolidate data in a truly turnkey fashion with zero complexity, meeting our clients' evolving needs with speed, accuracy and efficiency. Our Natural Language Processing (NLP) technology reads and understands relevant information it receives, and is also capable of learning from experience to organise information the way our users prefer.
As opposed to current providers, we provide sophisticated investors with a proven, cost-effective alternative to STP technology to keep portfolios up to date across all systems, regardless of asset types, custodian banks, fund administrators and managers.  Our solution seamlessly integrates with existing tools, ensuring a high interconnection among family officers, UHNWIs and their key stakeholders, without the need to undergo manual plug-ins or give access to their bank accounts. At Finlight, we treat and protect our clients' data with care. We store all their data securely and centrally on our private cloud-based, FINMA-approved server, together with an additional layer of protection using two-factor authentication. This way, family offices and UHNWIs can share their reports with their stakeholders smoothly and efficiently via their dedicated Finlight space, without having concerns over security issues.
With our streamlined data workflow, we help family officers and UHNWIs cut their complex portfolio consolidation and reporting time by 90%, saving time for our clients to focus more on value-adding client-facing activities. They simply need to upload their documents, our technology then retrieves and extracts the information in a proper, structured format. Once they approve the extracted data, our technology automatically populates all different investment indicators from the uploaded reports, aggregates those information and presents users with a 360-degree view of asset data across multiple portfolios they manage.
Our users can also oversee the portfolios at a principal level they are interested in, enabling them to make more rapid, agile decisions with improved operational efficiency. We enable our users to further enrich portfolio insights thanks to our integration with hand-picked and complementary analytical and peers-benchmarking tools, without any of the usual technological complexity or costly project management. Drawing more accurate evaluations on how well our users' portfolio decisions align with their risk targets, we improve their operational resilience to maintain their competitive edge.
Coupled with our special Private Equity feature, our users' commitments to different private equity funds with varying records of capital are all presented in one single dashboard. This way, family offices and UHNWIs can review and manage their financial commitments in a simpler and more accessible way, allowing them to make forward-looking decisions to grow their business effectively.
New team members' bio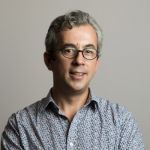 Jean-Bernard Tanqueray – Founder & CEO
Jean-Bernard has over twenty years managing multi-asset portfolios, of which ten as chief investment officer for family offices, providing his expertise in driving operational excellence and managing uncertainty. With access to first-hand knowledge of the current challenges and demands that family offices face, Jean-Bernard founded Finlight to address the observed inefficiencies by providing client-oriented, data-driven solutions to clients in a time and cost-effective manner.
Prior to that, he performed a range of services including managing fund of hedge funds and improving operational processes and due diligence at Fortis Investments, rating institutional and alternative asset managers at FitchRating and managing risk at Citibank.
He graduated with an MA in Finance from ESSCA (Université Catholique de l'Ouest, Angers, France), followed by an MPhil in International Finance and Macroeconomics from Paris Dauphine University and an MBA from the London Business School.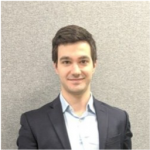 Virgile Barbieux – Chief Technology Officer (CTO)
https://www.linkedin.com/in/virgilebarbieux/
Virgile has been working within the financial sector for the past 7 years at Tier 1 and Tier 2 banks in London. With previous missions at clients such as HSBC, Commerzbank or CACIB (Crédit Agricole), he brings a wealth of experience in leading technical teams towards strong and robust IT products.
Over the past few years, Virgile has been more and more involved in different startups encompassing various industries like Fintech, PropTech, AI and Machine Learning.
Starting his career as a financial analyst (specialized in Risk Management), he evolved towards development and IT via project management, giving him the ability to prepare, plan and execute large scale programmes of work with budgets often exceeding 2M€.
Virgile holds three Master's degree in Computer Science (ENSIIE – Evry – France), Financial Engineering (UEVE – Evry – France) and Quantitative Finance (UNIBO – Bologna – Italy).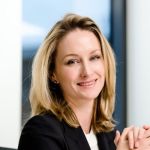 Juliet Carter – CMO – Consultant
https://www.linkedin.com/in/juliet-carter/
Juliet has over 14 years' experience working within the financial, technology and not-for-profit sectors. She is a B2B marketing specialist with a strong track record in leading marketing strategies that win customers and drive sales and profit.
Juliet is founder of Carter Consulting, a B2B marketing consultancy for start-ups and SMEs. Over the last five years, she has advised numerous small to medium-sized companies with a particular focus on digital and offline business growth strategies.
Before this, Juliet worked as Director of Marketing at Fabacus, a SaaS technology start-up where she managed the company-wide marketing strategy. She also helped set up the investment management arm of the multi-family office, Massena Partners, where she was responsible for marketing and investor relations.
Additionally, she successfully led the fundraising efforts of charitable organisations, including ARK and Youth at Risk. In this capacity, she raised capital from corporates and high-net-worth individuals and levered her connections in the financial sector, where she worked previously as an equities sales trader at Cantor Fitzgerald.
Juliet holds a bachelor's degree in international business from the American University of Paris and an MBA from the University of Oxford, Said Business School.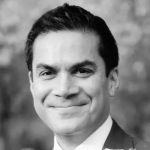 Avi Sarkar – Corporate Development Officer
 https://www.linkedin.com/in/avi-sarkar-17850b78/
Avi has over 20 years' experience of working within various sectors including financial services, government departments and charities.  He has extensive experience in business development, sales/operations/relationship management.
Avi is owner/director of Meritus Associates, a business consultancy offering several services including traditional headhunting for senior roles, business development and fundraising for start-ups.
Avi holds a bachelor's degree in business from St Xavier's College of Calcutta (India), and plays squash and cricket in his spare time.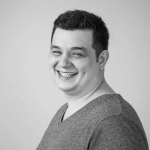 Claudiu Cornea – Developer 
Claudiu is the programming and technology support on all front-end and back-end projects. His good team spirit, forged by many years as rugby player, allows him to build and manage team rapport by establishing a natural bond with one another. His teaching skills, coupled with taking some coding lessons, enables him to manage a team of interns with a dynamic and positive energy.
Claudiu has studied Mathematical Sciences and Computer Science at Université Libre de Bruxelles and is currently studying accounting at EPHEC.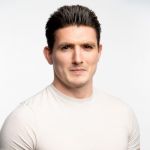 Walter Clayton – Full Stack Web Developer
linkedin.com/in/walter-clayton-2b50b4191
Walter Clayton is the front-end developer at Finlight. He is a self-taught programmer with a passion for designing visually attractive websites and beating former web performances. With an impressive track record, he has increased SEO to 100%, accessibility, best practices and performance above 90%.
His intelligence is also complemented with a strong teamworking skills. As a team player, Walter knows how to optimise performance. He has played rugby at U18 international level and is also a qualified personal trainer. He is currently a strengthening and conditioning coach at his local rugby club.
Walter holds a bachelor's degree in Sport and Exercise Science from the University of Brighton. He has also completed many web developer courses on Udemy and Open Classroom.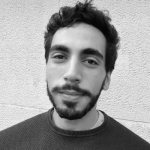 Lorenzo Chahid – Developer
linkedin.com/in/lorenzo-chahid
Lorenzo joined Finlight after his apprenticeship at BeCode, a Belgian coding school. He has always had a deep passion towards resolving problems and new technologies, which naturally led him to web development. Prior to entering this field, he has been a jeweller for 7 years.
Beyond learning programming, he also likes to share his knowledge and learn from others following his years of scouting. Embracing his natural curiosity with a high engagement in learning, his work around programming field commenced as a coach at CoderDojo where opportunities for young children to learn programming are provided. Thereafter, he followed several programming bootcamps to continue strengthening his computing skills.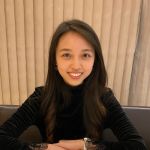 Yui Chi Janice Leung – Junior Digital Marketing Assistant
 www.linkedin.com/in/yui-chi-janice-leung
Janice has had experience in a start-up firm in Hong Kong for writing website contents and preparing business plan.
She is here to assist the CMO with strategizing, creating and managing various contents, including email campaigns, social media posts and website contents). Leveraging her analytical skills gained from her Economics and International Business academics background, she helps conduct market research and uses various metrics to track analytics and overall website performance.
Janice holds a Bachelor's degree in Economics from UCL and a Master's degree in International Business from The Business School (formerly known as Cass), and has gained a lifetime membership at Beta Gamma Sigma society – The International Business Honor Society, associated with AACSB International.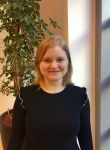 Ashleigh Templeton –
https://www.linkedin.com/in/ashleigh-templeton/
 Ashleigh joined Finlight in January 2021 as a Back-end Developer intern after an intensive web development training with BeCode Brussels.
She loves creating the backend of projects to perform magic behind the scenes. There is no problem she wont try to solve, and she will dive into any difficult challenge.Before development, Ashleigh had 10 years of experience in various project, administrative and education roles across Australia, Czechia and Belgium.
She holds a Masters degree in International Security Studies from Charles University in Prague and aims to continue improving her coding abilities to become a back-end expert.
Sergey Perminiov
https://www.linkedin.com/in/sergeyperminov1/
Sergey brings a wealth of experience in IT and Finance, having worked at top tier companies such as  Deutsche Bank and Sunguard.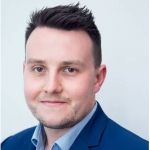 Ben Hughes – Data Scientist
Ben brings a strong experience in Data Analysis and Business Intelligence