Recording date & time: March 2021
Filmed on locations: Salon Films Studio, Kowloon, Hong Kong & Manila in the Philippines
Participants:

Manny's wide-ranging career has included being a founder of a number of undertakings- a boutique invesment bank, an animation company and more recently, a tech incubator called Hatchd.  Prior to his entry into the world ot entrepreneurship, Manny worked as a senior executive for a number of global media companies including Discovery Channel and Turner Broadcasting. He is known to be a "go-to-guy" for all things SE Asia, well-connected, a philanthropist, a humble problem solver, and overall well-liked guy. With his youthful smile and sunny disposition, he stepped down from a high position in his company Hatchd in order to pursue a new journey with Endeavor, all for the desire to help as many companies as he can – a heart truly connected to giving back.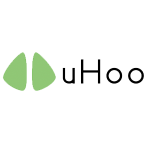 uHoo provides personalized information and insights to help people defend themselves against air pollution by enabling long-term and continuous monitoring of a person's local air quality and health. uHoo does this through the uHoo indoor air quality (IAQ) sensor that people place in their homes. The uHoo IAQ detects and collects air quality information such as particulate matter (PM), volatile organic compounds (VOCs), temperature, humidity and carbon dioxide. Users are informed of their home air quality through the uHoo mobile app. uHoo learns about your habits, your preferences and your lifestyle, as you continue to use it allowing uHoo to provide you with more personalized insights that are particularly relevant to you.
Rexy Dorado President & Co-Founder & Roland Ros Co-Founder Kumu  

KUMU is a powerful social media platform that brings the voices of Filipinos from all over the globe at the forefront. Aside from presenting users real-time earning opportunities as a live streamer, chances to win cash in various game shows, and engagement in campaigns, KUMU also fosters communities that ignite relevant discussions among Filipinos. From the moment that Roland Ros and Rexy Dorado met, the stars seemed to have aligned. While they both grew up in the United States, they were always drawn to the motherland. Not only were they involved in humanitarian projects in the Philippines, they also sought to bring social change to the country. Guided by their numerous mentors, seeds seemed to have been sowed in their minds. Eventually, what started out as late night conversations flourished into exciting and concrete ideas. They soon realised that there was an exciting opportunity for them in the Philippines, it was just a matter of figuring out what next. The goal was always to engage the Philippine diaspora all around the world. That is how KUMU ultimately came to be in February of 2018. KUMU comes from the Tagalog word kumusta which means, "how are you?". Much like how the greeting evokes a sense of warmth and familarity, KUMU wanted to be a space for all Filipinos to feel at home. While it started out as a messaging application, like what Line is in Japan and WeChat is in China, it eventually evolved into a different kind of social networking platform. Wanting to adapt to the changing digital behaviour of its users, KUMU pivoted towards live streaming. The team realised that this would also provide a space for authentic and real content.
__________________________________________________________________________________
Supported by: https://philippines.business/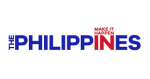 Located within one of the world's fastest growing economies, the Philippines is an ideal investment destination, offering businesses unique access to a large consumer market and excellent trade options both within Asia and beyond. Its  business friendly laws attract international companies into the Philippines and with a government committed to creating a business-friendly landscape. There has never been a better time to make it happen in the Philippines.