Dear PBEC Members,
You are invited to a Zoom webinar.
When: Apr 7, 2020 08:30 AM Hong Kong
Topic: COVID-19 Impact on Commercial Real Estate Sectors in China & SE Asia Cities
Description: "Key insights & considerations from seasoned experts on China & ASEAN Real Estate Markets"
A Fire-Side Discussion brought to you by PBEC: Confirmed Panelists: KPMG China Vice Chairman Andrew Weir, Eli Konvitz Director Planning & Urban Design at Atkins & Ben Simpfendorfer Co-Founder at Silk Road Associates. They will be sharing insights and latest trends to help you understand how to navigate, consider actions and investment strategies to maximise your position in the current environment. Also looking into their crystal balls to see what they think a post Covid-19 APAC real estate market will look like. They will also be taking participants pressing questions and look to answer them accordingly.
To register in advance for this webinar click here:
https://zoom.us/webinar/register/8715855414850/WN_qEO8CWbrSxSfNW65pPAwoA
After registering, you will receive a confirmation email containing information about joining the webinar.
———-
Webinar Speakers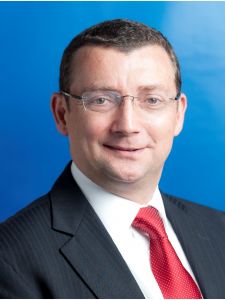 Andrew Weir (Regional Senior Partner & Vice Chairman @KPMG China)
Global Head of Asset Management and Global Chair of Real Estate and Construction, KPMG International; Regional Senior Partner and Vice Chairman KPMG in China
Andrew is the Global Head of Asset Management and the Regional Senior Partner of KPMG in Hong Kong and Vice Chairman of KPMG China.
He has over 25 years' experience servicing listed companies, public bodies, investment funds and MNCs in Hong Kong, China, Asia and internationally.
He has a keen interest in corporate governance, board leadership and business in the community and leads the quarterly KPMG Independent Non-Executive Directors Forum.
Andrew chairs the Listing Committee of the Hong Kong Stock Exchange and sits on the advisory panels of the Securities Institute, Hong Kong Investor Relations Association and Institute of Chartered Accountants in England and Wales (ICAEW).
He was appointed by the HKSAR Government as a council member of the Hong Kong Trade Development Council (HKTDC). The current PBEC Chairman.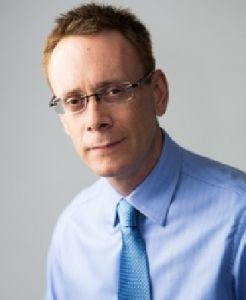 Ben Simpfendorfer (Co-Founder & CEO @Silk Road Associates)
Founder & CEO of Silk Road Associates, a geospatial analytics advisory for Fortune 500 multinationals and leading Asia-based companies. Worked in Asia and the Middle East for 20 years developing data-rich strategies and tapping specialist networks to help clients track the region's fast changing markets. Mandarin and Arabic speaker. Leading expert on the region's emerging commercial opportunities. Board of Director at PBEC.
Previously worked as chief China economist at RBS and senior China economist at JPMorgan based in Hong Kong. Started career in Beirut in the 1990s as a management consultant. Later joined Dun & Bradstreet based in London as the firm's Senior Analyst for the Middle East & North Africa.
Delivers keynotes and CEO briefings worldwide. Author of two books: "The Rise of the New East" (Palgrave: 2014), examining commercial opportunities and complexities in the Asia market; "The New Silk Road" (Palgrave: 2009), analysing China's rising commercial ties with the Middle East.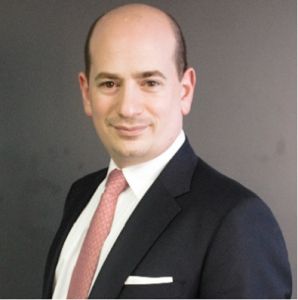 Eli Konvitz (Director Planning & Urban Design SE Asia @Atkins)
Eli leads Atkins' urban development advisory and master-planning consultancy for SE Asia. Chief interests include future-proofing cities, large-scale urbanisation, transit oriented development, industrial and leisure planning, and the public realm.
He is a strategic thinker and professional in the fields of city-building and the global built environment, bringing together knowledge of urban development with leadership and relationship management skills, commercial acumen, and project delivery.
His professional foundation is based upon expertise in urban and master-planning, clear analysis and understanding of complex situations in the built environment, urban integration for infrastructure and architecture, spatial strategy and policy, and sustainability. He is an expert working across multi-disciplines to communicate and bring clarity to complex problems, and effective in building and leading teams through the project cycle, from strategy and vision to operations and delivery.