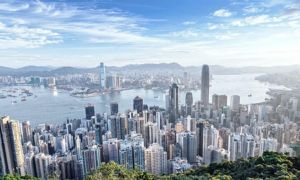 On April 22 2021 the Brevan Howard Centre and the Grantham at Imperial will run a joint event with Ping An Technology: Integration of ESG & Climate Risks in Investment Management. Many of the speakers / contributors are based in HK & APAC.
Virtual Webinar title: Integration of ESG and Climate Risks in Investment Management
When: Thursday 22nd April 2021
Time: 7.00-9.30am GMT London Time (3.00-5.30pm Hong Kong Time)
Participates: Imperial College Business School, Brevan Howard Centre for Financial Analysis and Ping An Technology
Supported by PBEC
To register for free click on this link: https://icbsbrevanhowardcentre.wufoo.com/forms/esg-conference/
PBEC members are welcome to join. Also feel free to share with people in your network that might be interested in this topic theme.