By Steven Irvine – Founder, CEO & Editor 'Week in China'
Charging into our list
Latest update to our Top 50 Unicorns ranking adds more EV-related firms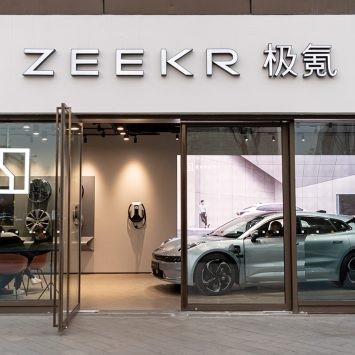 The one year-old EV spin-off from Geely is now worth $10 billion and places 10th in our ranking
For anyone watching the new Apple TV+ drama WeCrashed about Adam Neumann's meteoric rise and implosion as the boss of WeWork, the unicorn will be a familiar image. That's because in the opening credits the mythical horned beast features in every shot, as a reminder that the shared office firm was once regarded as one of the biggest unicorn companies of them all.
Lest we forget, the term unicorn was coined in 2013 when US investor Aileen Lee used it to introduce 39 unlisted firms that were worth $1 billion or more.
We began work on our own ranking of Chinese unicorns in late 2020 and introduced it early last year.
Read More HERE
To view the latest WEEK IN CHINA Edition Issue 581 with more articles on the Shanghai Lockdown affects, Beijing's Solomon Islands deal and Vanchip's IPO Click HERE
PBEC members are invited to activate their own complimentary subscription to Week in China and its archive of articles and books (such as China's Tycoons) by using this complimentary URL: www.weekinchina.com/pbec