By Steven Irvine – Founder, CEO & Editor 'Week in China'
The great reconfiguration
Is the global supply chain set to be reshaped after Shanghai's lockdown?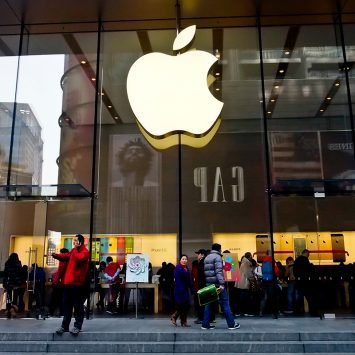 Apple is said to be looking to India and Vietnam to boost supply chain resilience and diversify from China
Is Shanghai's two months of Covid lockdown finally coming to an end? Not quite yet, it seems, with most of the city's 25 million residents still waiting for the green light to leave their homes for the first time in weeks.
Shanghai's deputy mayor has already announced that the city will be reopened in phases, aiming for a return to normal life by the middle of June, and there has been a partial easing of restrictions in some districts over the last few days.
But former freedoms are returning slowly for most residents, with limitations on how far and how often they can venture out. Temporary passes have been issued allowing just one person per household to go shopping within narrowly set time periods, for instance, and neighbourhood committees are watching closely to make sure that no one breaks the rules.
The cautious approach signals how Shanghai's exit from isolation could take a little longer than many expect. That's not just going to be frustrating for its residents. Companies around the world are desperate for the lockdown to be lifted as well, as a first step towards getting their businesses back to pre-pandemic levels.
The long reach of Shanghai's supply chain sclerosis
Lockdowns or pandemic-related restrictions have been reported in at least 40 cities in China since the beginning of the year, although Shanghai has taken centre-stage in the country's battle to contain the virus.
Read More HERE
To view the latest WEEK IN CHINA Edition Issue 586 with more articles on Hong Kong's Allure problem, Tour de force and Out of the Ashes Click HERE
PBEC members are invited to activate their own complimentary subscription to Week in China and its archive of articles and books (such as China's Tycoons) by using this complimentary URL: www.weekinchina.com/pbec