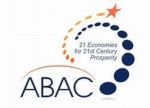 Business Assessment of Outcomes and Recommended Roadmap Adjustments
Research Report for the Services Taskforce ABAC Regional Economic Integration Working Group
Release date 29 April 2021
Executive summary:
There is now a larger number of APEC economies that are more open than the world average to international trade in services, than the number that are more closed. ABAC calculates that if by 2025, APEC economies with restrictiveness scores above world average could close half of their regulatory gaps with the best APEC performers, regional services trade costs would fall by close to 30%. This would make a big difference for business. Meanwhile, ABAC emphasizes that the business environment for digitally-enabled trade in services has been poor and deteriorating.
Data restrictions mushroomed over the Roadmap implementation period 2016-2020, occurring 2 to 3 times more often in the 2nd half of the last decade than the 1st half. This is a red alert for business. While 2020 saw significant improvement, there were still 40 new restrictions imposed by APEC economies, mainly on cross-border data flows, interconnection between networks and data localization. Regional businesses need a more seamless digital operating environment. ABAC proposes a new Roadmap indicator of digital regulatory convergence highlighting the need to intensify efforts towards interoperability and a higher degree of regional regulatory homogeneity. READ MORE
Use this link: http://www2.abaconline.org/assets/ABAC_Report_-_MTR_ASCR.pdf