We welcome our newest Corporate Member Dato Vijay Eswaran, Founder & Executive Chairman of QI Group based in Hong Kong and Malaysia.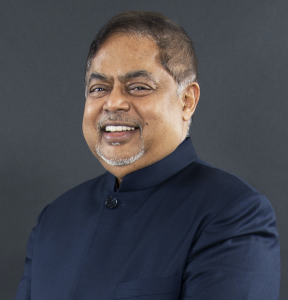 Vijay Eswaran is a prominent Malaysian entrepreneur, speaker, philanthropist and author. He is the founder and Executive Chairman of the QI Group of Companies, a multinational conglomerate with interests in direct selling, retail, financial services, real estate, hospitality, and education. The QI Group is headquartered in Hong Kong and Kuala Lumpur with operations in more than 30 countries.
In 1998, Eswaran established a direct selling network in the Philippines using a then revolutionary combination of direct selling and e-commerce. Since then, this network has trained and empowered over one million entrepreneurs across the world's toughest and most prominent emerging markets. Eswaran has also established the Quest International University in Malaysia which currently has around 3000 students from 30 countries.
A proponent of value-based leadership, Vijay Eswaran has ensured that the QI Group adheres to sustainable practices in business, making a positive impact in the communities it operates in. He has committed 10% of the Group's revenues towards RYTHM Foundation, the social impact initiative of the QI Group. The Foundation's work focuses on contributing to the UN Sustainable Development Goals on Gender Equality, Quality Education and Sustainable Community Development. He has also instituted a company-wide policy of plant-based meals, as well as a ban on single-use plastic in all offices of the Group.