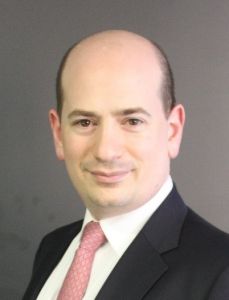 Eli is an urbanist with expertise in strategy and masterplanning; sustainability, resilience, and cities; and policy and research. He has carried out urban development, advisory, and infrastructure projects in Asia, Europe, the Middle East, Africa, and Latin America for clients across the public, private, and third sectors.
He currently leads Atkins' urban development consultancy work for the region and is a frequent speaker and contributor at conferences and industry gatherings. Projects Eli has recently led include plans and initiatives for new development and regeneration, large-scale urbanisation, transit-oriented development, reclamation and waterfront development, industry, and tourism and leisure strategy, with an emphasis on early-stage advice and multidisciplinary strategies for long-term success. Previous work includes climate change strategy and policy, regional strategies, urban integration of transport infrastructure, and pioneering creation of a mechanism in the UK for low-carbon retrofit of existing buildings.
A graduate of The Johns Hopkins University and the University of Newcastle upon Tyne, and a Fellow of the Royal Society for the Arts, Eli was raised in the United States and France, and most recently lived and worked in London prior to moving to Asia.