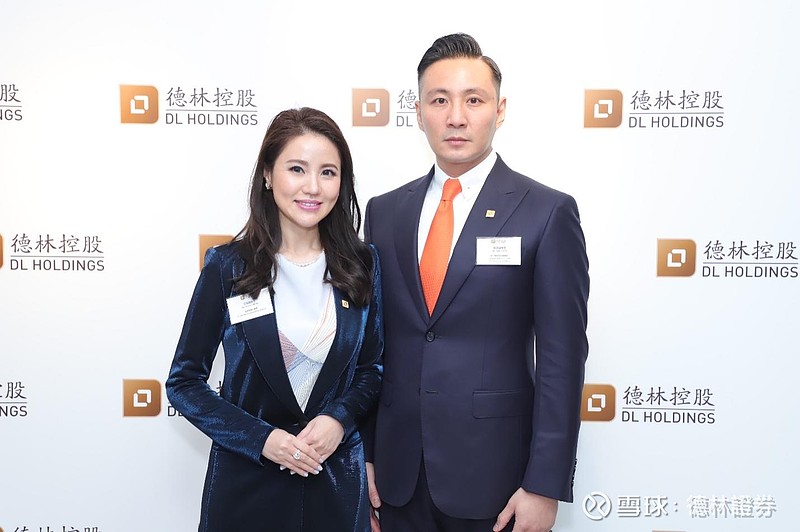 By Andy Chen
Speaking of family inheritance, the Rockefellers is perhaps the most prominent ultra-wealthy American family who created one of the first family offices in the United States. John D. Rockefeller amassed an enormous fortune as a result of success of his Standard Oil Trust Company, which controlled 90% of all oil in the United States at its peak. He is widely considered the wealthiest American of all time and the richest person in modern history. His personal wealth was estimated in 1913 at $900 million, which was 2.4% of the US GDP that year. That was his peak net worth and amounts to US$400 billion in 2021 dollars. In 1882, prior to the dissolution of Standard Oil Trust, John D. Rockefeller established the Rockefeller family office, which over 139 years has evolved from a small office managing JDR's personal and family businesses to a multi-family asset management company with more than 400 employees, passing the wealth of this legendary family to its sixth generation. In addition to the family's wealth preservation, we should be familiar with a book named "The 38 Letters from JD Rockefeller to his son", but few people know that he founded one of the best universities in the world, University of Chicago. Ever since its establishment in 1890, University of Chicago's students, faculty, and staff have included 101 Nobel laureates. And the University created the "Chicago School", including the famous "Chicago School of Economics" and "Chicago School of Sociology." Most importantly, University of Chicago is well known for its core teaching philosophy, that is "Critical Thinking".
I was fortunate to study at University of Chicago in the 1990s, majoring in Economics and Statistics. I still vividly remember the classic debate during the time when I was taking Social Science course. The professor divided our class of 20+ students to two groups after finishing reading "Wealth of Nation" by Adam Smith and "Das Kapital" by Karl Marx. Each group was asked to prepare their thesis from the perspective of either "Wealth of Nations" or "Das Kapital" and form valid arguing points based on a given topic. By the end of debate, the professor did not provide any definitive answers or conclusions to the class, but rather made comments and suggestions on the analysis and the questions raised by each group. Like all the other courses that I took under the core curriculum at University of Chicago, we practiced divergent thinking, questioning from different angles, creative discussion and forming independent views on various topics and subjects, all of which are attributed to the ability of "Critical Thinking".  I was well-equipped with the ability of critical thinking and embarked on a successful and fulfilled journey after graduation.
The underlying concept of "Critical Thinking" embraces questioning, various opinions and making rational judgements.
– Questioning: Questioning is not for criticism, but for truth-seeking.
– Various opinions: We hear various opinions all the time. We should realize that many issues are complicated, and we should treat these different perspectives equally with an open mind. Meanwhile, we should try our best to avoid self-centered ignorance or blind conformity.
– Making rational judgements: In order to make rational judgements, we should avoid being manipulated by emotions. In addition, we need to be able to make judgements after careful consideration, justification, and evidence.
The Model of "5W1H" is a basis of questioning under Critical Thinking. The "5W1H" are questions whose answers are considered basic in information gathering or problem solving. The questions are "Who? What? Where? When? Why? and How?". Below I will briefly explain the "5W1H" model by utilizing the recent event on property tax in China as an example.
The National People's Congress announced that the State Council will expand pilot schemes to tax residential and commercial property in the cities of China. Properties have always been the most important part of asset allocations for Chinese families. Therefore, the issues of property tax are closely watched. The details of the reform have not yet been published, but various voices and opinions have already appeared on the social media as soon as the news came out. Let's apply the model of "5W1H" on them as the first step of critical thinking.
Who – Who's talking about it? Who is interpretating the property tax policy? Is it from the authority? Or from anonymous source of the social media?
What – What are they talking about? We must learn to distinguish between Facts and Opinions when reading related news.
Where – Where are the conversations or speech taking place? Is it in public, or in private?
When – When do they say it? Is it before the event, in progress, or after?
Why – Why do they say so? How do they formulate their opinions on the trends of housing prices and rental yields? What kind of information and analysis are they based on? Are their views adequately supported?
How – How do they make such expression or statements?What is their mood or sentiment when expressing their views on property tax?
Stemming from 5W+H, we can further question: why was the property tax reform proposed at this time? What's the subject of the reform? What's the purpose? Which cities are pilot cities and why? How is the new scheme different from the previous one? What's the impact on 1st and 2nd tier cities or 3rd and 4th tier cities? What is the impact on the real estate investment and social stability? How will it affect people's livelihood, local finances, and the country's goal of "Common Prosperity" in both short and long term? Is this a single event or a step-by-step advancement of the National Plan?Should we relate the policies in the financial sector, education sector, healthcare sector, environmental protection and green development in the past two years comprehensively?What will be the synergistic effect of various policies, and what impact will it have on domestic and overseas capital markets, regional economies, and even global development? … …
Based on questioning from different angles, we can then analyze information and various opinions. As such we will be able to make decisions and judgments rationally and objectively. However, we are currently living in an era of digitalization where we are bombarded by fast-food culture, short steaming videos, and clickbait. Any articles with more than 180 words on social media seem to be abandoned voluntarily by majorities. The overwhelming information constantly pops up on the apps of our mobile applications, making it more and more difficult for people stay focus. How can we maintain the ability of Critical Thinking at such social premises?
The wealth of the Rockefeller family has been successfully passed on to the sixth generation after 139 years of careful management. John D. Rockefeller himself has also left his life-long experiences, values, business philosophy and insights to his descendants through 38 family letters. However, he might not have anticipated that the University of Chicago founded by him not only became the world's top university, creating the world-famous "Chicago School", but also cultivated many global leaders and talents at all fields with unique ability of critical thinking. Here, we should probably rethink the meaning of family inheritance. Wealth preservation may be one aspect of family inheritance. The continuation of the family traits and philosophy may be another aspect to prepare family's future generations for the challenges, ensuring the sustainability and everlasting of the family. However, Family inheritance also means social responsibility or contribution to the society. From philanthropy to ESG (Environmental, social and corporate governance), from investment in research and development and business incubation to investment in education, the concept of family inheritance has been elevating and reflected in many ways. The legend of John. D. Rockefeller will be remembered throughout history, however, his contribution to the education of critical thinking will continue making deep impact on the progress of human civilization.
(The author is the co-founder, CEO, and Head of Investment Committee of DL Holdings 1709.HK)
Author: Mr. Andy Chen has over 20 years of working experience in the financial industry. He is Co-founder, Partner of DL Holdings Group, and also the Executive Director and CEO of the listed company.
Mr. Chen founded DL Securities & DL Family Office successively. From 2012 to 2015, he was responsible for the regulated activities of DL Securities (HK) Limited with Type 4 (advising on securities) and Type 6 (advising on corporate financing) under the Securities and Futures Commission. From 2013 to 2015 he was responsible for DL Securities (HK) Co., Limited with Type 1 (Dealing in Securities) regulated activities under the Securities and Futures Commission. During this period, he has participated in a number of global capital market projects.