In announcing subsidies, tax cuts and other measures to lessen the impact of global price shocks on consumers and foster growth, Asia-Pacific economies could see fiscal deficits increase through 2022. – April 2022.
Priyanka Kishore
Head of India and South East Asia, Macro and Investor Services at Oxford Economics
Makoto Tsuchiya
Assistant Economist at Oxford Economics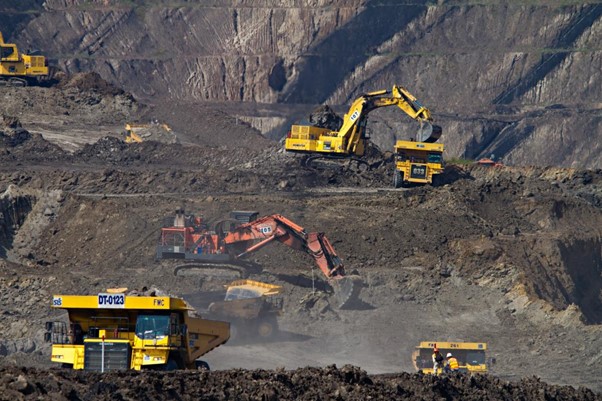 Coal mining in South Kalimantan, Indonesia. Photo by Dominik Vanyi on Unsplash.
After fiscal deficits widened substantially in 2020, most Asian economies resorted to fiscal consolidation in 2021. Barring Taiwan, the consolidation was more rapid in the advanced Asian economies, as emergency COVID support measures were allowed to lapse, and robust GDP growth supported higher government revenues. The picture for emerging Asia was less impressive. With many of the economies under renewed pressure from the Delta variant, fiscal tightening proceeded at a slower pace. Notably, the fiscal impulse remained positive for India and the Philippines.
In 2022, we anticipate a widespread slowdown in fiscal consolidation (Exhibit 1), as policymakers tread the tricky path of containing upside inflation risks, while keeping an eye on downside growth risks.
Exhibit 1: Fiscal stance to turn less restrictive in most of APAC in 2022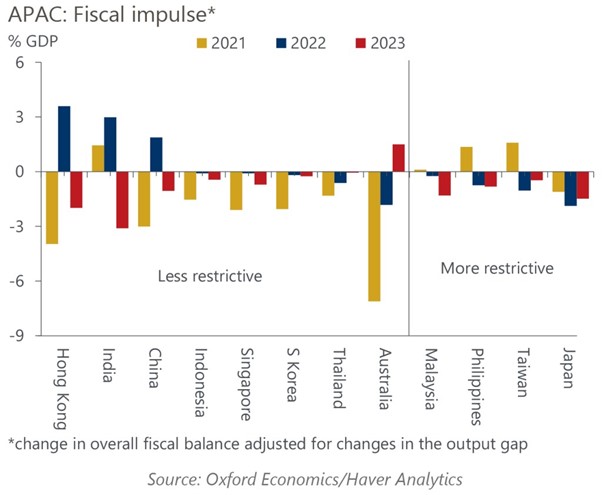 Read More HERE