Supporting organisations with sustainable business transformation
ESG performance (or corporate sustainability) is becoming an increasingly important senior leadership and boardroom agenda matter in virtually every industry. Many describe this decade as the one for the sustainable transformation of business. The shifting environmental, social, political, regulatory, and business environment creates opportunities to be explored and risks to be managed. Sustainable transformation is complex and entails managing a major process of change, affecting the culture and decision-making approach of organisations.
With sustainability becoming a strategic topic and the proven link between ESG performance and financial performance, this is an area that senior leadership teams cannot afford to get wrong. The ability to lead organisations successfully through this process of transformation will define the legacy of executives. Being consistent with or ahead of global best practice will require sound ESG related decision-making.
To support individual leaders and organisations on their ESG journey we are combining Imperial's deep sustainability research expertise with cutting-edge approaches to delivering innovative executive education.
Within this update we share with you some highlights of the collaborative work we have been doing in Asia and around the world. We welcome the opportunity to engage and collaborate with PBEC members to tackle issues and create opportunities associated with progressing the sustainable business transformation and ESG agenda.
Building a new ecosystem for sustainable investing in Asia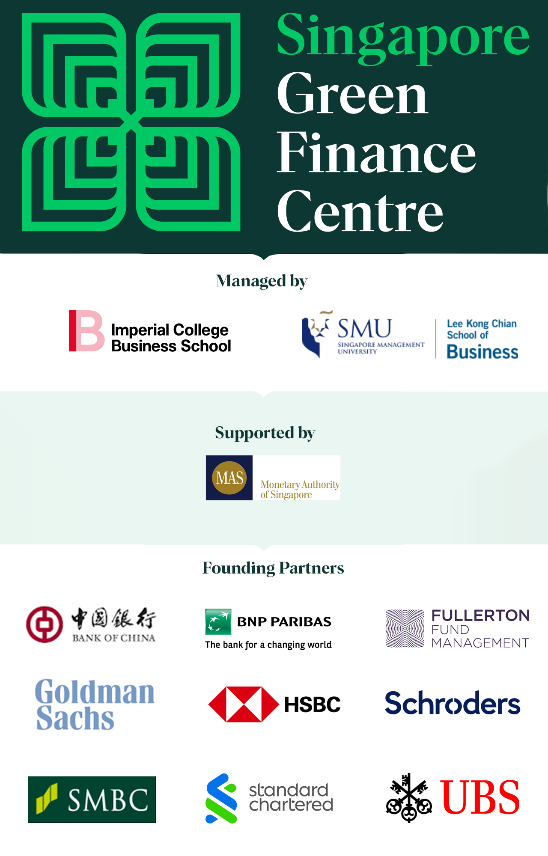 Imperial College Business School, in collaboration with Singapore Management University (SMU), have established the Singapore Green Finance Centre as the first centre of excellence to support and transform businesses in Singapore and the Asian region in the areas of sustainability, climate and green finance.
Supported by industry partners and the Monetary Authority of Singapore, the centre promotes high-impact research, educational programmes, and new talent development.
The Centre for Climate Finance and Investment, led by Michael Wilkins, is at the heart of this collaboration. Previous research published by the centre has addressed pressing global issues in recent years, including the financial risks of climate change to the agricultural sector, the transition towards renewable energy in India and the race for green capital in emerging markets in Latin America and Asia.
The centre demonstrates Imperial College Business School's desire to collaborate in a practical way with leading organisations in the Asia-Pacific region.