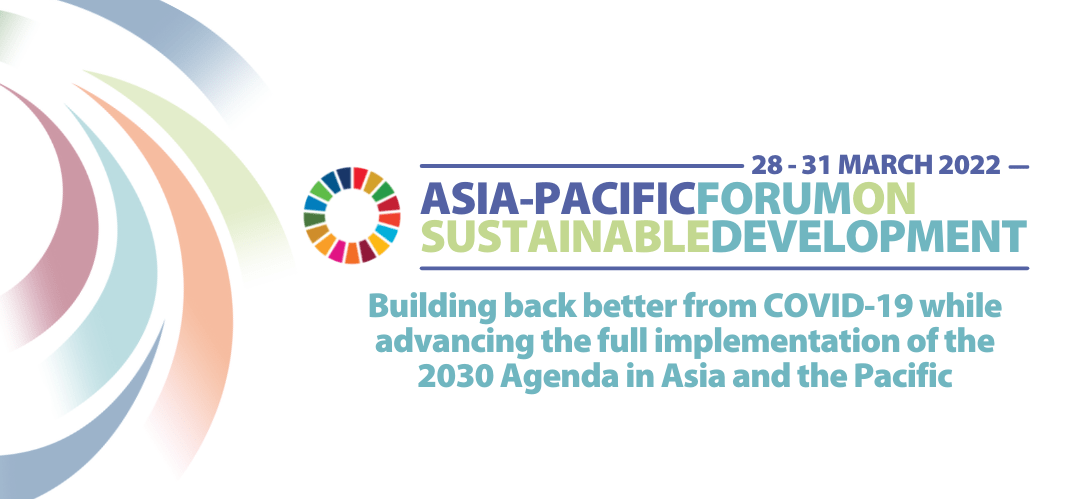 You are cordially invited to the Ninth Asia-Pacific Forum on Sustainable Development (APFSD), to be held at the United Nations Conference Centre in Bangkok and online from 28 to 31 March 2022.  Please find attached a letter of invitation to all ESBN members (PBEC is an official Corporate Member) from Ms. Armida Salsiah Alisjahbana, Under-Secretary-General of the United Nations and Executive Secretary of ESCAP and the provisional agenda for your reference.
All relevant information to facilitate your participation, including the timetable of meetings, pre-session documents, information note for participants and guide to participation, will be made available at https://unescap.org/events/apfsd9. Please confirm your participation by email to: escap-apfsd@un.org as soon as possible, preferably by 28 February 2022. For online registration, please go to http://meetings.unescap.org by 14 March 2022.
Any questions related to the Forum should be addressed to Mr. Riccardo Mesiano, Sustainable Development Officer, Office of the Executive Secretary, at escap-apfsd@un.org & copy pbec@pbec.org.
We look forward to your active participation at the APFSD.
Best regards,
ESBN Secretariat & PBEC Secretariat