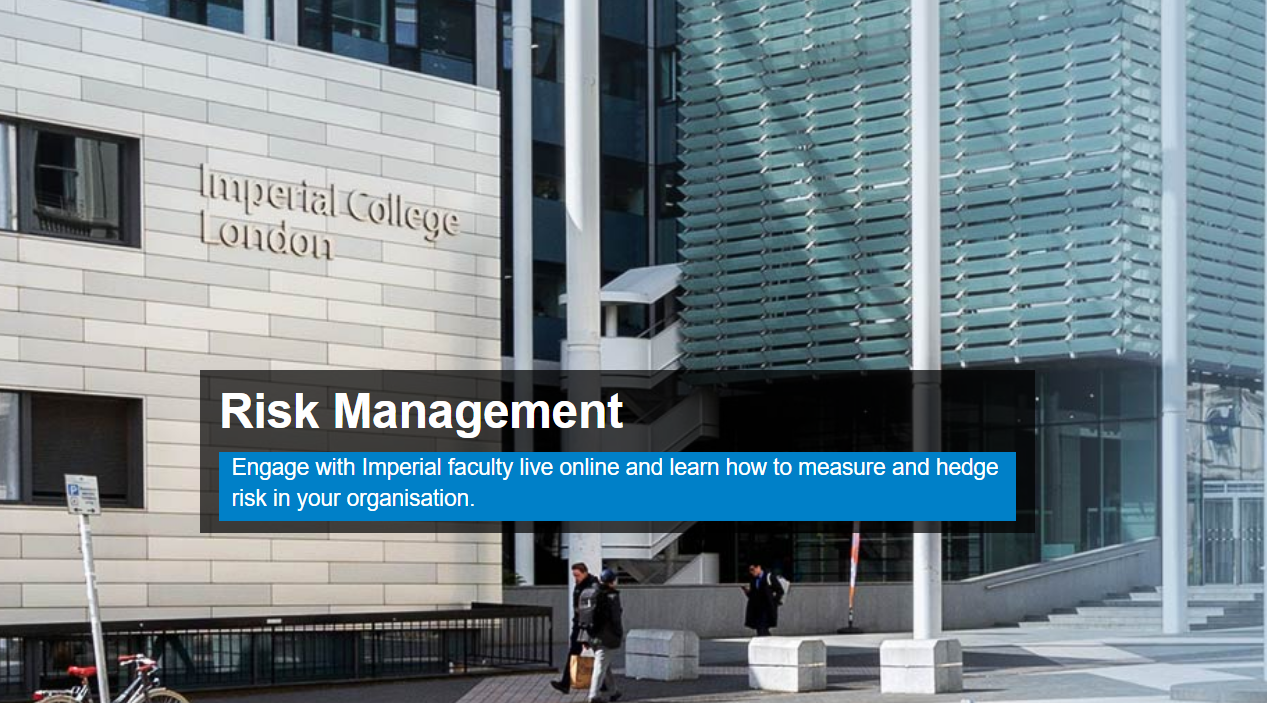 Imperial Risk Management virtual brochure
Risk Management IVP September -November Timetable 2021
Imperial Business School a part of Imperial College London has an executive education programme starting on 22nd September 2021 on Risk Management. It will be delivered primarily in a virtual format and therefore can be attended by participants from different locations and regions allowing for the time differences.
Imperial Business School as a valued PBEC member themselves are extending an invite to one lucky PBEC member to attend this programme free of any charge.
I encourage you all to take a look at their program content and let me know if you are interested, or if you know of someone within your organisation who is a corporate client of PBEC that would have a serious interest to participant. This will be subject to Imperial's final admissions approval and candidate suitability, they maintain the right of refusal. However this is a wonderful opportunity not to be missed and I encourage you to apply. Due to the short time before commencement, it may well be decided on a first come, first serve basis.
Who is this Programme for?
This programme blends quantitative research and intelligent risk strategies with practical case studies to broaden participants' risk management understanding and ability. The diverse programme cohort will include participants from a range of countries, job functions and industries and is designed for:
– Mid to senior-level finance managers looking to expand their knowledge of risk regulation and practice
– Risk/portfolio managers seeking to understand how to allocate capital across multiple investments
– Consultants looking to gain a broad overview of risk management tools and techniques
The programme brochure and timetable is attached and a link to the webpage is here.
If you would like to be considered for this complimentary place, there is no time to waste, please contact Patrick Murray Director of Business Development directly by email: patrick.murray@imperial.ac.uk  providing your details and interest and copy myself in for our records at michael.walsh@pbec.org