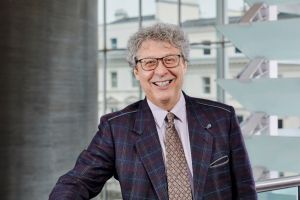 Professor Chris Tucci leads the Centre for Digital Transformation at Imperial College Business School.
The Centre helps businesses understand the far-reaching organisational implications of the digital revolution. From artificial intelligence (AI) to the Internet of Things to blockchain, the Centre's work focuses on new and emerging digital technologies, and how they can be leveraged to meet both business and social objectives.
PBEC's Renee Pan interviewed Chris who shares the latest trends in digitalisation that business leaders need to know about. Using case studies and examples Chris demonstrates some of the challenges and opportunities for businesses and he shares insights about why many digital strategies fail. Furthermore, Chris gives his perspective on where we are likely to see significant disruption in the future, and how established businesses and public sector organisations can keep up with the exponential rate of change. Other themes under the microscope include the future or work and the negative impacts of digitalisation, i.e. Social media are also discussed. An open and honest account that keeps your attention throughout and makes you take stock and take note. Always good to be reminded on the "Do" and "Don'ts" from an experienced voice of reason, whether you are already in business or planning your latest or new venture in the digital sphere. Timely as we head into 2022.
View & listen to Full Interview HERE  |  Download slide deck HERE