Although the job climate looks uncertain, employees are enjoying a healthy work-life balance
05.07.2022
Unravel editorial team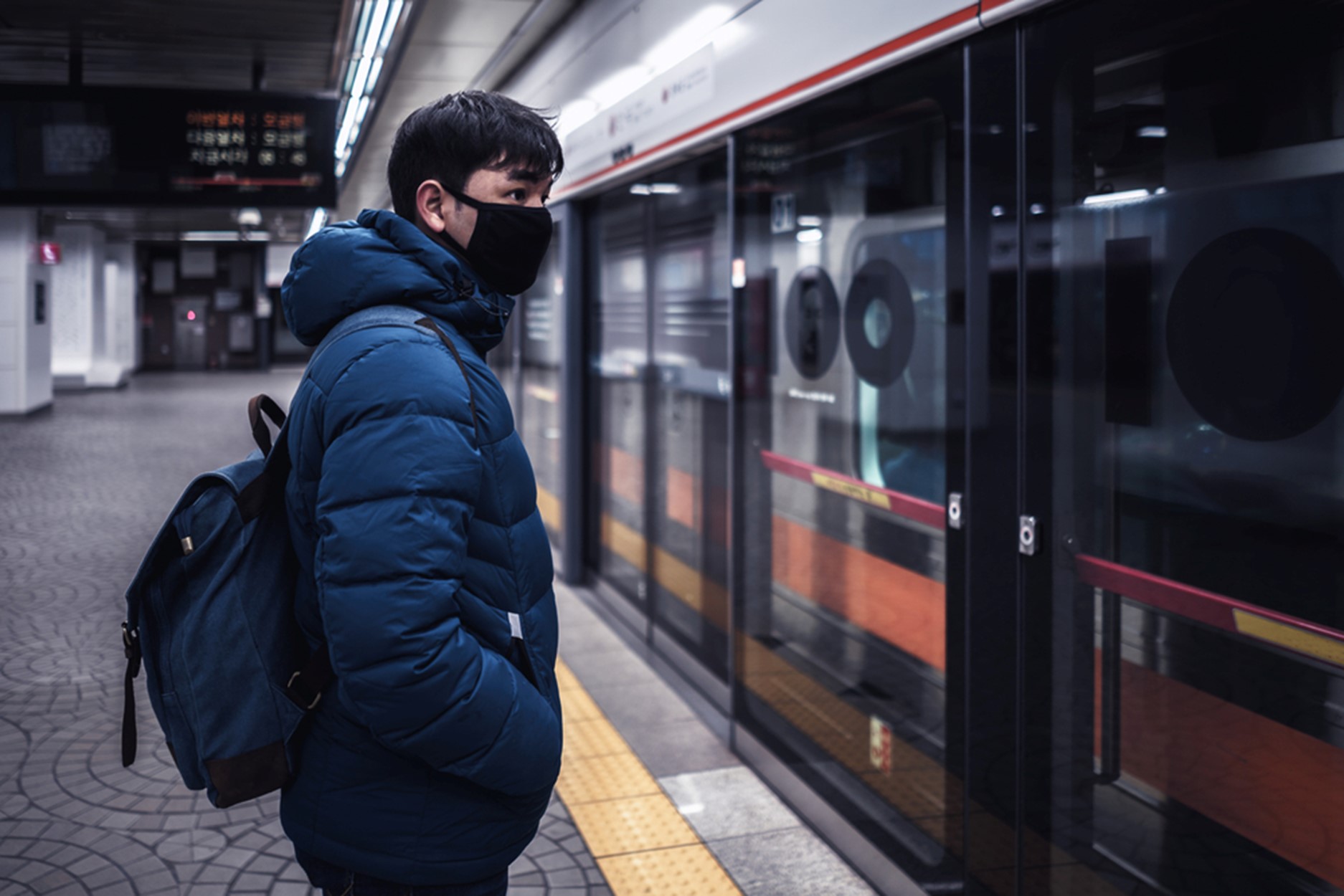 A commuter waits to board the underground rail in Seoul. Photo by Shutterstock.
The pandemic uprooted changed the way we worked, communicated and lived. Amid ensuing lockdowns and social distancing measures, work shifted home. Many had to immediately get accustomed to working remotely, regardless of whether they wished to or not.
Now that the world is slowly coming to grips with the pandemic and its ensuing variants, employees are being asked to return to office. But after tasting the benefits that come from work-from-home, many now desire a completely remote or a hybrid work model where they are only required two to three days at office.
The situation in East Asia covering countries such as China, Japan, South Korea, Taiwan, Hong Kong and Mongolia is not different. Gallup Analytics in its recently released report State of the Global Workplace 2022 report, explores how an employee's work life is going; their daily emotions when at work; and their views around ESG (environment, social and governance) and the job market in their country.
Employee engagement and life evaluation
In terms of employee engagement, 17% in the region expressed they had opportunities at work to learn and grow in 2021. Although the percentage is lower than the global average, it has increased by 3% from 2020.
Exhibit 1: Percentage of employees who feel they had opportunities at work to learn and grow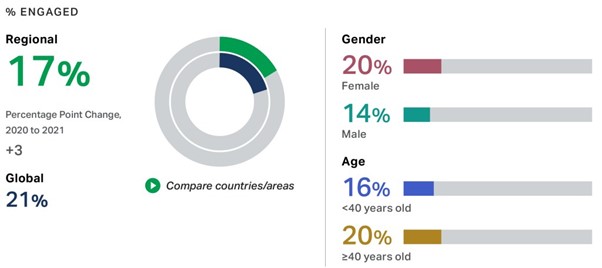 Meanwhile, generally in terms of their life, how they personally feel, whether they are thriving or not, 34% of employees from East Asia feel they are thriving, which is a positive sign considering that it's a 5% increase from the last year; and a 1% increase from the global average of 33%. READ MORE HERE