When: June 22-23rd 2022 – Agenda
Where: Hybrid event: Science Museum London, U.K. – Accommodation options here & access virtually via online live streaming platform
PBEC is an official network partner of the Secure World Foundation Summit and our PBEC community is cordially invited to attend this exclusive event focused on the Future of Space exploration and its peaceful sustainable development. The summit promises to bring together governments, industry leaders, international organisations, academics and civil society groups to develop and promote ideas to achieve this goal.
The summit has a fantastic line-up of speakers and sponsored networking opportunities throughout the two days. We hope to see you there or join this event online. See below special discount code for PBEC members to register your attendance for this event.
To register click HERE
The code SPONSOR22 for PBEC – we have 5 complimentary virtual registrations to give away, on a first come first serve basis.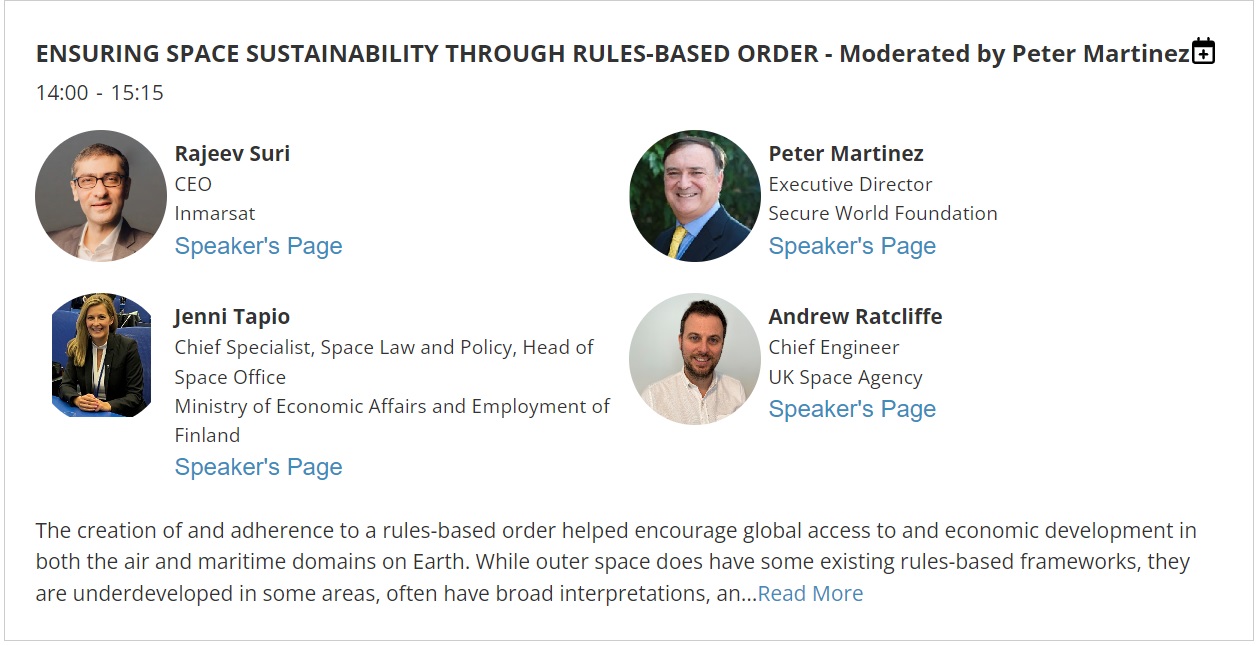 About the Secure World Foundation
MISSION
The mission of the Secure World Foundation is to work with governments, industry, international organizations, and civil society to develop and promote ideas and actions to achieve the secure, sustainable, and peaceful uses of outer space benefiting Earth and all its peoples.
BACKGROUND
As the only organization devoted entirely to space sustainability, the Secure World Foundation strives to be a trusted and objective source of leadership and information on space security, sustainability, and the use of space for benefits on Earth. We use a global and pragmatic lens to study and evaluate proposed solutions to improve the governance of outer space. While recognizing the complexities of the international political environment, SWF works to encourage and build relationships with all willing stakeholders in space activities, including government, commercial, military, civil society, and academic actors. Central to this approach is increasing knowledge about the space environment and the need to maintain its stability, promoting international cooperation and dialogue, and helping all space actors realize the benefits that space technologies and capabilities can provide