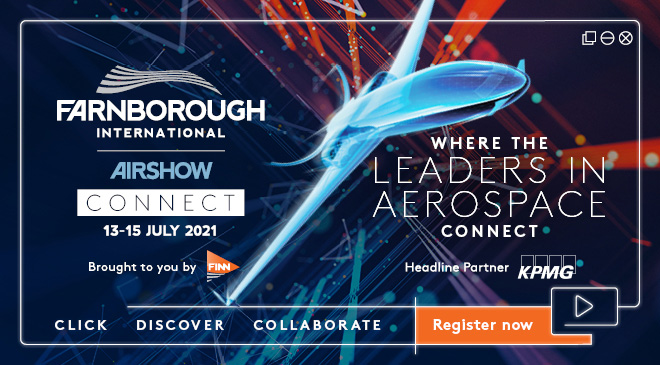 The Pacific Basin Economic Council an NGO Think Tank established since 1967, consistently advocates for sustainable economic development that facilitates open trade across borders as the 'Voice of Business' within the APAC region. PBEC is a recognised & respected connectivity platform for APEC & ASEAN business leaders to participate and engage with one another. We host, co-organise and lend our support to meaningful partner events, that promise to provide relevant market insights & the latest opportunities for its members to access on a regular basis. We are therefore pleased to be supporting an industry that is a key facilitator to regional and global trade in the aerospace and defence sectors. This is a further opportunity to reconnect with the latest insights from these important global industries at the Farnborough International Airshow Connect event.
Taking place on the 13-15 July 2021, 'FIA Connect' is the world's leading digital trade event for the aerospace and defence industries, returning for a second time following the success of its inaugural event last year.
This innovative virtual event connects industry, business leaders, government and academia from around the world for an exciting line up of dialogue sessions with expert speakers that are sure to spark debate, challenge any misperceptions and address those burning questions at the heart of aerospace and defence.
FIA Connect will host a series of insightful webinars including:
"Reaching Net Zero – Setting the Aerospace Sustainability Agenda" A CTO Roundtable
"The Roadmap to Returning to the Skies: The Future of Air Travel"
"Future Battle Space: Next Generation Defence" Defence in a Competitive Age
"Challenging Together – Collaborating as an industry for a more diverse future"
And many more!
In addition to a leading programme of webinar sessions, visitors to FIA Connect can also take advantage of the opportunity to reconnect with your industry peers and build new business connections with our digital networking functionality.
Registration is free for all PBEC members and its followers to join the FIA Connect for three days of insights, collaboration and networking at the place where the leaders in aerospace connect!
Link to the event webpage:
https://www.farnboroughairshow.com/farnborough-international-airshow-connect/
Link to the free registration:
https://webapp.spotme.com/welcome/farnboroughinternationalairshowconnect