By Steven Irvine – Founder, CEO & Editor 'Week in China'
ENERGY & RESOURCES, TALKING POINT
Speculative failure
How China's biggest nickel producer got caught out in the futures market
Mar 18, 2022 (WiC 577)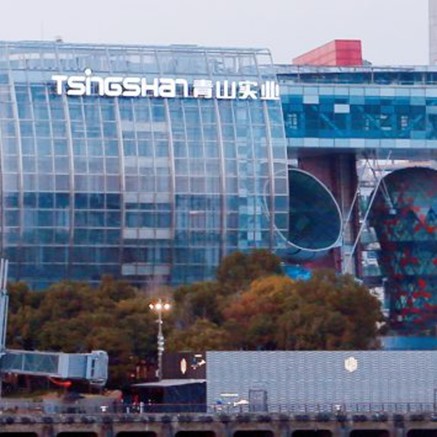 Tsingshan: the low-key Chinese resources firm made paper losses of $8 billion on nickel trades.
Chinese investors sometimes refer to 'demon stocks'. These are characterised by logic-defying lurches in their share prices and are frequently associated with improper market disclosure and insider trading.
There's a metal that's also earned itself the 'demon' monicker: nickel. Since its trading debut on the Shanghai Futures Exchange (SHFE) in March 2015, "demon nickel", has been known for extremely volatile price shifts. Much of the trading in the metal has been dominated by a few heavyweights, including Tsingshan Holding Group, which is based in Wenzhou, a coastal city in eastern China with a reputation for producing some of the country's savviest speculators.
Tsingshan is not only China's biggest nickel producer but also an active player in the futures market. Last week it stumbled into a major crisis, however, when its massive, short position was dangerously exposed by an unprecedented spike in nickel prices at the London Metal Exchange (LME).
Tsingshan is now fighting for its financial survival at a time when other commodity prices are also surging in response to the Russian invasion of Ukraine. That has led some onlookers in China to describe the situation in more political terms as "an epic encirclement battle" in which "financial warfare" is being waged by unspecified forces against a strategically-important Chinese firm. But what has really happened?
Read more HERE
To view the latest WEEK IN CHINA Edition Issue 577 with articles on the Dotcom crash 2.0, corridors of power and life without oil Click Here
PBEC members are invited to activate their own complimentary subscription to Week in China and its archive of articles and books (such as China's Tycoons) by using this complimentary URL: www.weekinchina.com/pbec