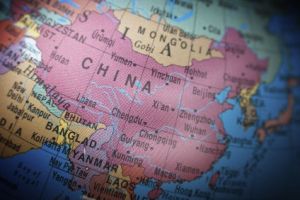 Sourcing Shift hits China Export Market Share
China's global market share for consumer goods was down 4 percentage points in 2019
US-China trade relations have accelerated a shift in global sourcing, with the East Asian country having lost global export market share as a result, exacerbated by digitalisation and the Covid-19 pandemic.
Between 2018 to 2019, China's global market share for consumer goods and retail was down 4 percentage points to 42%, according to a study by law firm Baker McKenzie and economic consultancy Silk Road Associates (SRA).
Southeast Asia, Europe and Latin America, meanwhile, each grew their market share by 1% to reach 14%, 21%, and 7%, respectively.
Bangladesh, Mexico and Vietnam accounted for most of the gains in global market share among low-cost consumer goods exporters in 2019. US-China trade relations have accelerated this shift in sourcing, especially Mexico and Vietnam.
"Vietnam is attractive to companies given its export-friendly bonded manufacturing arrangements, its geographic proximity to China and its rich material and component supply ecosystem, as well as its expanding network of free trade agreements, many of which, like the EU-Vietnam FTA, will present significant cost-saving opportunities," says Jon Cowley, senior international trade lawyer, Hong Kong.
The Covid-19 pandemic has disrupted efforts to focus on supply chain shockproofing or digitalisation in the consumer goods sector, the report notes. Instead, companies are now focused on managing the aftershocks to demand, plummeting sales and financial difficulties.
Loke-Khoon Tan, head, Asia Pacific consumer goods and retail, Hong Kong, says that "as one of the hardest hit industries under the global pandemic, major Consumer Goods sector (CGR) corporates are pivoting their business strategies to cope with decreased consumer behaviour, closed stores, and access inventories.
"To boost sales, we see companies investing in e-commerce and digitalisation, while also repurposing their factories to manufacture personal protective equipment to support the fight against Covid-19. Businesses have also considered diversifying their production locations in an effort to mitigate risks and maximise recovery."