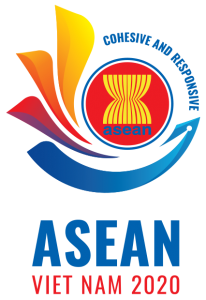 CMSC The Chairman's Statement of the 36th ASEAN Summit was approved on June 26 2020 by ASEAN leaders. 
We, the Heads of State/Government of ASEAN Member States, gathered for the 36th ASEAN Summit on 26 June 2020.  Under the theme of Cohesive and Responsive ASEAN in 2020, we underscored the need to enhance ASEAN's unity, cooperation and solidarity, economic integration, ASEAN awareness and identity, and emphasized the importance of promoting ASEAN pro-activeness and capacity in seizing opportunities as well as in addressing the challenges brought about by rapid changes in the regional and global landscape.
We recognized the unprecedented challenges posed by the Coronavirus Disease 2019 (COVID-19) pandemic in the region and the world. We noted with grave concerns the human cost and socio-economic impacts of COVID-19 and reaffirmed our commitment to implementing targeted policies to assure our peoples that ASEAN is at the forefront of this critical battle and future crises. |
We acknowledged the ongoing whole-of-government efforts of ASEAN Member States and commended ASEAN's collective response thus far, through a holistic, multi-stakeholder, multi-sectoral approach. We commended the active works of the ASEAN Coordinating Council Working Group on Public Health Emergencies (ACCWG-PHE), and recalled the successful convening of the Special ASEAN Summit and Special ASEAN Plus Three Summit on COVID-19 on 14 April 2020 via video conference that reaffirmed out strong commitment to effectively contain and control the pandemic while mitigating its profound impacts on our economies and societies.
Read the full statement here:
https://www.asean2020.vn/xem-chi-tiet1/-/asset_publisher/ynfWm23dDfpd/content/chairman-s-statement-of-the-36th-asean-summit