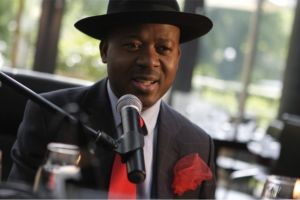 Written By: Gilles komi Maglo CEO & Founder of MES & DAK The Fintech firm for MSME's development
Gilles komi MAGLO – A jazz Pianist and Entrepreneur– one might assume that this is a rather unconventional combination. But, according to Gilles, when it comes to music and leading a business, there is a difference in what I do, but not in how I do it. In both roles, I share the same traits: discipline, resilience, a strong eagerness to learn along with a sense of perfection when it comes to execution. Furthermore, I come from a family of entrepreneurs.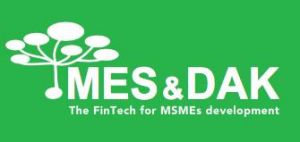 In 1999 Gilles founded Initiatives & Promotions International, a boutique focused on the transformation of development problems into business opportunities in Africa. In the search to understand the rationales behind socioeconomic problems in Africa, Gilles and his team have encountered the problems that Micro, Small and Medium sized Enterprises (MSMEs) are facing. Despite their relevance and contribution in the economy MSMEs are often left alone or are not accessing conducive solutions.
In fact, MSMEs represent more than 80% of the players in the private sector, which offer 9 out 10 jobs in the developing countries. But MSMEs are facing 3 key problems, namely lack of access (1) to the market, (2) to affordable technical assistance and (3) to finance which is their greatest challenge, creating a finance gap amounting USD 5,2 trillion p.a. in 2017 according to the International Finance Corporation (IFC). The finance gap is increasing, thus worsening MSMEs' situation. Further, it is key to notice that there is a strong link between the 3 key problems.
On the other hand, Financial Institutions have their own difficulties to fund MSMEs and Governments are struggling to establish an enabling business environment for MSMEs and financial institutions to interact.
These facts have led us to (1) the conclusion that we are facing multiple, complex and chronic problems and (2) the question "How to solve the issues and from where to start the task?
This is where digital transformation come in to solve progressively several complex problems, yet at reduced costs. To be efficient on execution a holistic approach has been optioned, thus highlight the beauty and the intrinsic power of digital infrastructure/ecosystems. Eventually digitization will facilitate and accelerate socioeconomic development.
Since 2013, we have devoted time and resources to build a digital ecosystem, for the sake to offer a system-solution that will effectively transform the MSMEs. At the heart of the ecosystem there is a multi-sided platform named M'Network designed to facilitate interactions between MSMEs, Financial Institutions and Governments. For the very first time, the three main stakeholders are offered solutions to interact in real-time. In 2015, MES & DAK Corporation, a project company was incorporated in Casablanca-Morocco with the mission to (1) empower MSMEs, (2) Create opportunities for Financial Institutions and (3) Assist Governments to establish an enabling business environment for MSMEs to thrive. From M'Network https://www.mnetgo.com we are offering:
An e-commerce solution, named M'Butic for MSMEs to have a facilitated access to the market. In video animation https://youtu.be/6qWO6NWoCNs  (e.g. of M'Butic  https://www.mbutic.com/wakaafrica
An innovative ERP, named Enterprise Development Board (EDB) for MSMEs to have access to affordable Technical Assistance, thus increase Performance and Productivity but also improve Management Skill and Corporate governance.
A Fintech solution named M'Finance for MSMEs to have a facilitated access to finance.  We use M'Finance to connect "Funding-Ready" MSMEs with appropriate Financial Institutions. (Frictionless Finance In video animation https://youtu.be/HLE5-SMi1kI
In terms of value proposition, we are offering to:
MSMEs: Simplification (Management – Production – Sales, etc.) More time available for value creation and Diversification of funding sources
Financial Institutions: Reduction of time, resources and risks in providing funding Enlarge clients base of bankable MSMEs Increase of profitability in MSMEs financing
Government Transparent and digital tax declaration and payment. Increase of fiscal revenues, job creation and reduction of severe poverty.
About the Sustainable Development Goals (SDGs) we have integrated the 17 SDGs into M'Network for MSMEs to select the SDGs of their choice. During the technical assistance, we help MSMEs best understand the SDGs and their relevance, on top, we develop a personalized action plan for each MSME. This is to say that we are taking the SDGs into action from the bottom of the pyramid. Our goal is to contribute to change, for the better, the life of millions of women and men, who in the change process will become the active-agents to execute the SDGs. This is a ground breaking, inclusive and realistic approach. Our understanding is that, for the SDGs to be successful, it must be a collective, global and coordinated undertaking. MSMEs represent a significative group that will decisively contribute to achieve the SDGs.
Last but not least, we are offering an opportunistic investment, Round Seed, amounting USD 1,5 million in MES & DAK Group [to be incorporated in Mauritius] to finalize the ongoing pilot and start commercialization across Africa, Asia, Eastern Europe, Latin America & the Caribbean.
Between the Seed funding round and the Series A round, thanks to the expected mass adoption, financial forecasts, and the total addressable market, a substantial increase of market value is expected for MES & DAK GROUP. This is to say that, Seed Round investor(s) can expect a substantial Return on Investment from month 14 after the Seed Round. For the Series A, we are laying down the basis to become attractive for investors, particularly Development Finance Institutions. Here is our joint conference with the World Bank / International Finance Corporation https://youtu.be/wvAGaGzmW7s
As investor targeting both "Development Impacts and Business Success" you may want to consider MES & DAK Group's offered opportunity and feel free to connect with us at investment@mesdak.com
Together we will make the world a better place from now and for tomorrow.  .