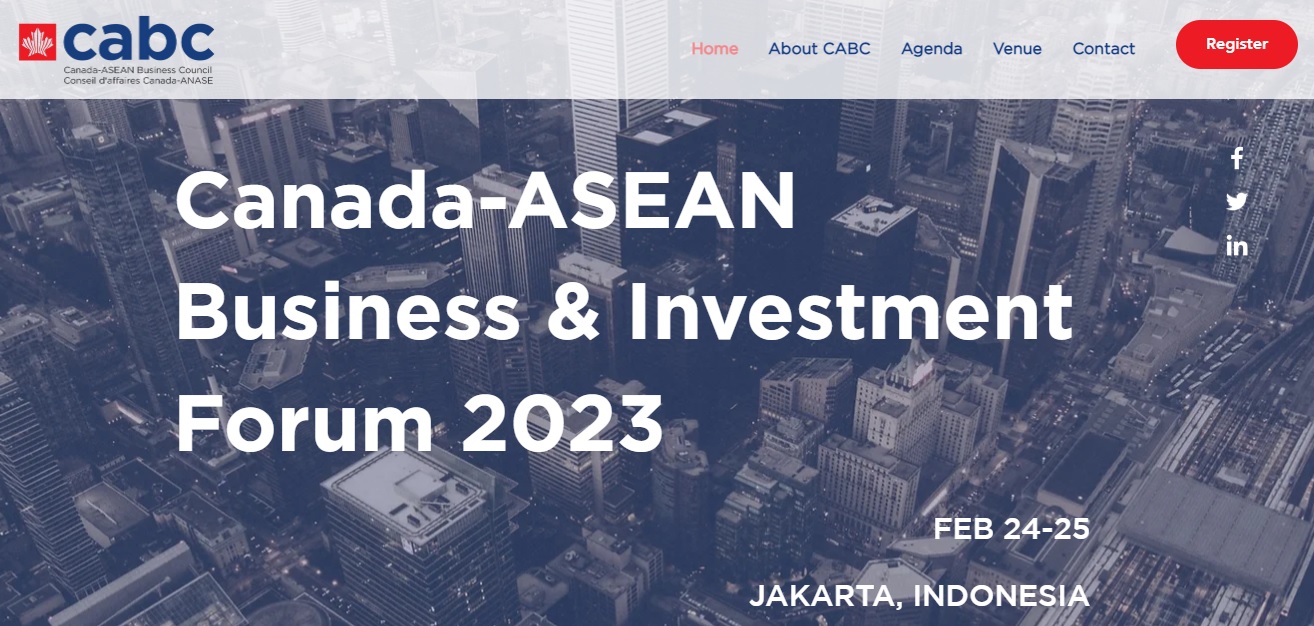 CABC- Canada-ASEAN Business Council is hosting its flagship Canada-ASEAN Business & Investment Forum on February 24 & 25th 2023, at the JW Marriott in Jakarta, Indonesia.
The Forum is by-invitation only and aims to convene 200-300 Canadian and Southeast Asian business & government leaders.
PBEC is an official Supporting Organization to help promote this event and to invite PBEC members to attend.
Event details, agenda and registration click here: https://www.canada-asean-forum.com/
Please Note: PBEC is an official partner of this Forum. Limited Complimentary tickets available for PBEC members to attend in person are available. Issued on a first come first serve basis, contact me directly, otherwise PBEC members can register with the "Early bird/ Member rate" option and the event team will follow up to assist you with the process. Please state "PBEC Member".