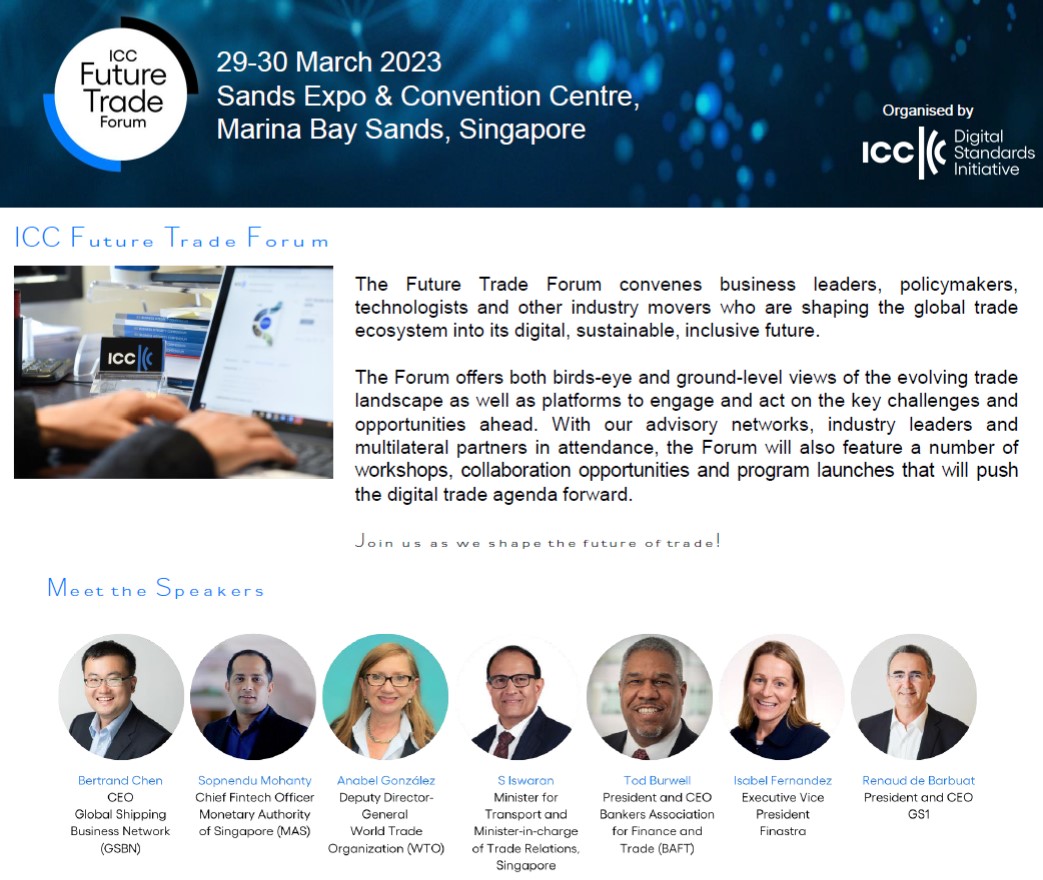 When: 29-30th March 2023
Where: Sands Expo and Convention Centre, Marina Bay Sands, Singapore
PBEC Members are invited to attend this upcoming forum being hosted by ICC and held in Singapore. PBEC is an official supporting organisation of this Forum.
The Future Trade Forum convenes business leaders, policymakers, technologists and other industry movers who are shaping the global trade ecosystem into its digital, sustainable, inclusive future. The Forum offers both birds eye and ground level views of the evolving trade landscape as well as platforms to engage and act on the key challenges and opportunities ahead. The Forum will also feature a number of workshops, collaboration opportunities and program launches that will push the digital trade agenda forward. Some familiar PBEC friendly faces will be speaking and sharing their latest insights on their outlook on trade and trade related issues in the region. Organisations and institutions such as WTO, WCO, ADB, CCPIT, ICC, GS1 and APEC to name a few will have senior representatives sharing their views.
For further details on how to register your attendance, please click here: https://www.gevme.com/icc-future-trade-forum-2023-90116271
Fees do apply. PBEC Members enjoy a 10% delegate fee discount as an official supporting organisation. Use discount code: PBEC2023
For the Event fact sheet click here