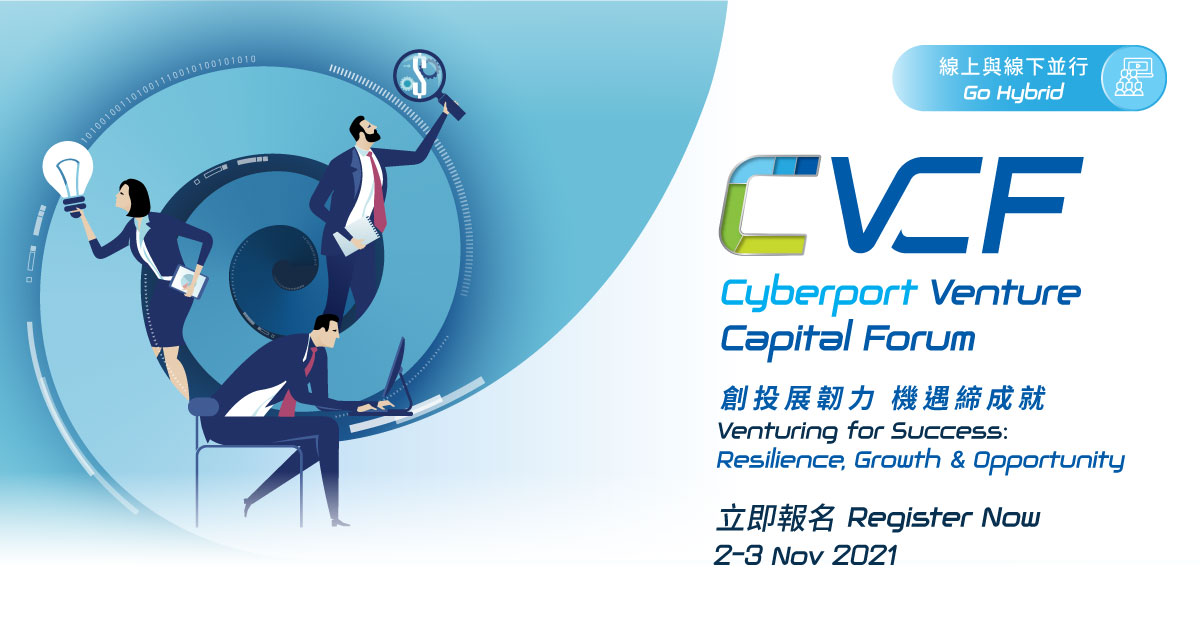 Click here to download event brochure
With the theme this year of "Venturing for Success: Resilience, Growth & Opportunities", CVCF 2021 will give a brand-new hybrid experience to engage a wider audience and industry stakeholders, featuring the Asia and global venture landscape, the latest GBA market opportunities, SPAC, ESG, family office, emerging/rising tech in the post-COVID era as well as the promising Cyberport's unicorn journey.
This event will also feature workshops, start-up clinic, innovator showcases, and the exclusive investor matching will spark new connections and catalyse deal-sourcing and fundraising opportunity.
During the CVCF week, spotlight events such as the Fintech Innovation Conference, EdVentures Global EdTech Summit and Silicon Dragon 2021 will also be staged to explore more tech innovation and venturing dynamics.  Attached is the info pack for your reference.
CVCF Event details:
Privileges for PBEC Members in attending CVCF 2021
 Patron Member Cyberport are pleased to offer the following to PBEC members:
Registration is now open: http://cvcf.cyberport.hk/en/registration  with a special discount code: cvcfsupp for PBEC Members as an official supporting organisation to choose the Exhibition Plus option for only HKD500 from originally HKD1,500.
For PBEC members who only wish to attend virtually and listen to the panel discussions its completely free of charge as is if you register as an investor/VC.
CVCF is the unique platform to connect capital, innovation, entrepreneurship and having PBEC support is of great importance in making CVCF a successful event. Several PBEC Hong Kong Members are scheduled to speak at this 2-day forum.